Years of Experience
PIC-CONTROL started off as an electronic engineering solution service provider for local SME (small and medium enterprise) in Singapore. As an electronic product developer, we have developed the various custom electronic products for customers and our in-house standard electronic product solution.
Services available from PIC-CONTROL. Click on the links below for further details.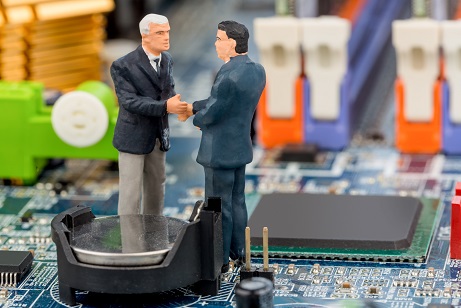 The project opportunities over the years have enabled PIC-CONTROL to gain significant technical and market competency. This enables PIC-CONTROL to deliver unique innovative solutions to our customers, helping them to gain the competitive advantage in their industry. Reaching new market and raising the standard of electronics from various industries in Singapore.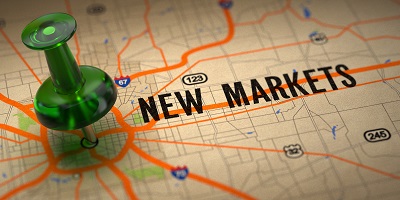 The following present the chronological electronic product development milestone since PIC-CONTROL started back in the year 2006.
The milestone of PIC-CONTROL

2006 Dec 29th
PIC-CONTROL begins its first step. Business Reg No. 53083364J
2007 Jan
Launched PIC-CONTROL website
2007 Apr
Providing PCB design services
2007 Nov
Developed Data Alarm device for printers (USA)
2007 Aug
Developed Ethernet/RS485/RS232, USB I/O controller. Controller for car park barriers, security access.
2008 Oct
Developed a directionally focused LED lighting
2011 Dec
Successfully developed the world first M-Field Detection System for the security industry.
2012 Mar
Developed LED strobe light pulse controller in the machine vision industry, for high-speed factory automation.
2012 Apr
PIC-STORE shopping cart has arrived. Standard in-house products are now available online.
2012 Apr
Launched engineering circuit module products. Mini Touch Sensor, Mini Solid State AC switch, and Prototyping boards and adapters.
2012 Jul
User interactive digital media for visitors' gallery and exhibitions for Singapore Maritime Gallery MPA (2012), National Environmental Authority NEA Envision Gallery (2013), IDA Singapore iExperience (2015)
2012 Dec
Developed miniature RFID actuator, restricted access for automated window application.
2012 Dec
Alarm buzzer attachment for server failure alert.
2013 May
EZ-Link payment gateway to retail system, interface integration product design.
2013 May
User interface panel PCB design and fabrication for a local 3D printer manufacturer in Singapore.
2013 May
Wifi counter for factory automation.
2013 Aug
First fully automated dome for the biggest and most powerful Astronomy Telescope in Singapore.
2014 Jan 1st
A new level of commitment to our customers, PIC-CONTROL Pte. Ltd. is incorporated. New Company UEN No. 201400024G
2014 Jan 27th
PIC-CONTROL Pte. Ltd. is now GST registered. GST no. 201400024G
2014 Feb
Successfully work with P&G's Singapore Innovation Centre (SGIC) to developed and deployed automated data collection systems. Using wireless sensors technology to better captured and understand the habits of household consumers. Data collected from participating consumers are sent through the internet Webservice (developed by Intraix) for analysis and report presentation.
Press release, speech by Deputy Prime Minister Tharman Shanmugaratnam on 28th Mar 2014, during the opening of SGIC new research and development centre opened in Biopolis (One-North) located at the Singapore Science Park.
2014 Feb
Portable mobile enclosure for 3G fingerprint attendance system.
2014 Aug
Automatic Gauge Block Comparator restoration project.
2014 Aug
RFID activated hotel key card holder switch, for hotel room electrical energy conservation.
2015 Mar
PIC-CONTROL launch a fresh new website for customers.
2015 Mar
PIC-CONTROL outreach to provide higher value-added products for customers.
2015 Apr
High power DC battery charger system status reporting controller. (RS485, Ethernet)
2015 May
Design and development consultant for social interactive gaming sensor.
2015 Jul
Sensor research and evaluation for a portable health vital signs monitoring sensing. SPO2, heart rate and body temperature sensing.
2015 Aug
Developed short circuit finder electronic troubleshooting tool.
2015 Oct- Dec
Design and develop standard I/O controller product range. USB and Ethernet computer communication interface.
2016 Jan
PIC-CONTROL launched new product brand "IOanyThing" for custom and standard I/O controller solutions.
2016 Jan
Design and developed electronic hub board for iris scan authentication, for use in the life-science industry.
2016 Jun
PCB and Standard Enclosure Customisation Service
2016 Nov
Wire Feeder, Short Circuit Finder
2017 Jan
Electric Fence
2017 Feb
Wireless Remote Sounder Alarm System
2017 Mar
RS232 Coin Acceptor Emulator production
2017 Apr
Cathodic Protection Driver (3 Phase AC Power to DC)
2017 Jun
Audio Activated Relay Light Indicator Controller
2017 Jul
Electric Fence Tester
2017 Aug
RFID Reader Module (CEPAS CAN wireless card number reader)
2017 Nov
Heater Sealer Element Detection Board
2017 Dec
Short Circuit Tester for IC Chip (integrated circuit chip)
2018 Jan
Solar Panel Charger for SLA Battery (Sealed Lead Acid Battery)
2018 Apr
RFID Hotel Card Key
2018 Sep
Human Waste Process Controller
2018 Oct
Central Cashless Kiosk for MDB Payment Terminal
2018 Oct
PIC-124 Alarm Mute Switch
2018 Nov
PIC-125 Audio Triggered Output Relay
2018 Nov
PIC-350 Cable Harness Connectivity Tester
2022 Mar
PIC-031 MDB to Pulse Converter
2023 Jul
PIC-032 Cashless Payment for Pulsed Vending Machine
2023 Sep
PIC-033 RS232 to MDB converter for Cashless Card Payment Terminal
2023 Dec
Electricity Usage Metering System for Room Tenants
PIC-CONTROL has the right experience and the technical know-how to deliver the right electronic solution that you need. Contact PIC-CONTROL today for your electronic product development.