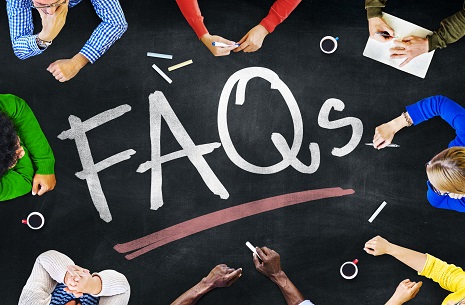 Frequently Asked Question
The follow may provide you with some of the quick answers to the questions that you have.
Click here for our company policy.
      Product Development & Repair
Q. Do you develop electronic product or repair faulty equipment?
A. Yes. PIC-CONTROL provides product design and development. You may like to search further if the product is available in the market. It is often less expensive to buy off-the-shelves ready product than to develop a similar one from scratch. Product development will be a cost effective option if what you want is not available from the market or your production volume is high.You may like to visit this page for more information on our electronic product design and development service. We also help customers to repair faulty equipment. We will always recommend that you contact your product manufacturer first. The manufacturer has a much better knowledge of their own product, hence the repair cost is usually much lower than what we can offer to you.The repair cost is usually high because we will be spending the time to study the repair work. You can find out more about our electronic repair services here.
Q. Do I have to

disclosure sensitive idea or private

information for the product design and development?
A. We will always ask for product application or business-related information. This will help us to better translate your product concept to the engineering design. The answer, unfortunately, is Yes. We may need sensitive information from you for the product design and development. This is to protect you (our client) and our business from unnecessary cost. If you are unable to or not comfortable disclosing information, there is a high chance we will have to reject taking on your project. The more we can get to know about your project intention, the less the risk we know we will face. Ultimately this will always translate to a lower product development cost for you.PIC-CONTROL takes Intellectual Property rights seriously. It is not our interest to share business and product information publicly, but we will also not endorse on any NDA (Non-Disclosure Agreement) formality. If you need to disclose sensitive information but is not comfortable disclosing it, we will advise you to register/patent your information before disclosing it to any vendors.

 

Production

Q. Do you accept low production order of 25pcs, 10pcs, 5pcs or 1pcs?
A. Yes. Our production operation is specially designed for low volume production. Pricing will be different for varies quantity order.

 

Cost

Q. How much does it cost to design and manufacture electronic circuit?
A. The cost depends very much on your project specification. You can contact us with your requirements and we will be able to get back to you with a quotation for your project. Alternative you can also visit out our product and manufacturing costing reference guide (budgetary quotes), to get some ideas of how the costing will be like.

 

Lead Time

Q. How long will it take to fabricate and assemble circuits?
A. The lead time depends on the manufacturing quantity. Typical PCB board fabrication takes about 3-4 weeks or 1 week for express service. The PCB circuit assembly can take another 3 to 4 weeks. The lead time may vary from time to time. If the production is fully occupied, the lead time can be as long as up to 12-16 weeks.

 

Quality

Q. Is there any form of warranty provided by PIC-CONTROL?
A. Yes. Our typical warranty period is one year (unless explicitly stated in our quotation), for all electronic design and produced by PIC-CONTROL. We may still be able to provide the warranty if the electronic design or the production is not from PIC-CONTROL, subjected to our further assessment.
Q. Do you provide testing and technical support for the electronic circuit?
A. Yes. We provide testing and technical support for all the electronic that are designed by PIC-CONTROL. If the electronic design comes from you, we will need to evaluate your design to determine if we are able to provide the testing and technical support.

 

Payment

Q. What are the type of payment available?
A. For a local customer, payment can be made through Cheque, Local Bank Transfer, or Credit Card via Paypal. For oversea customer, payment can be made through bank Telegraphic Transfer or Credit Card via Paypal. For new or overseas customers, PIC-CONTROL will request for advance payment before a project can commence.

 

Delivery

Q. Is delivery included?
A. Price quote is inclusive of delivery unless otherwise stated. For online purchases make in PIC-STORE, delivery charges apply.

 

Student Project

Q. We are students working on a school project. Can we engage PIC-CONTROL to delivery our school project?
A. PIC-CONTROL do not deliver an academic project or entertain students with their school assignments. We focus mainly on commercially viable projects. If you need help for a problem in your electronics project and is serious about learning electronics, you can drop us an email for some advice.
NDA Signing (Non-Disclosure Agreement)
NDA signing is subjected to additional cost. All NDA will be vet through by our lawyer. Cost incurred in the process will be chargeable.
Company Policy
Project information has a significant impact on the success of any project. Enquiries with insufficient information are likely to be rejected. Development project typically contains some risk, even for the simplest project. The risk is often a result of miscommunication. This often result in unnecessary cost which either the developer or the customer has to bear. To protect our business and the interest of our customers, we may have to request for information in order to provide a fair quote for the services. Lack of information is often translated to a higher quoted price.
Quotation issued is typically valid for 14 days. If a longer validity period is required, please let us know so that we are able to plan for our production and delivery schedules.
Payment terms for a new customer or overseas customer will be "Advance Payment". Credit terms will be subjected to management approval.
There will be no charges for enquiries made through email. Please note that any form of physical meeting is subjected to a consultation fee of $100-$500 + GST (Cash or Chq). This is especially if the information required for the project is insufficient or is not clear. All charges will be made known and acknowledged by our customer before we proceed to the billing.
More Enquiry Guide for Customer
Click here for more customer enquiry reference to guide your enquiry and speed up the enquiry process.