Contactless Card Key Switch for
Hotel, Dormitory or Rental Room
This card key switch is designed to be activated by a contactless card. Only a contactless card can activate this switch for powering up the electrical system in a room. A normal card cannot trigger this card key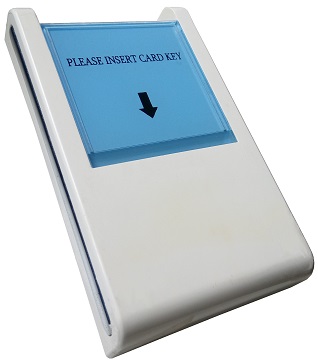 Blue Glow Indicating Card Key Holder
Card key holder will glow softly in the dark to guide the guest to slot in their contactless card key.
The relay switch gets activated to turn on external power control system. The power system will switch on the electrical system in the room.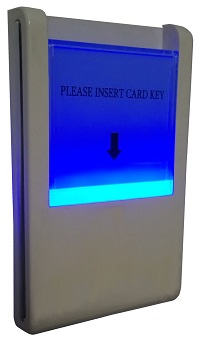 Key Card Switch operated by RFID electronic circuit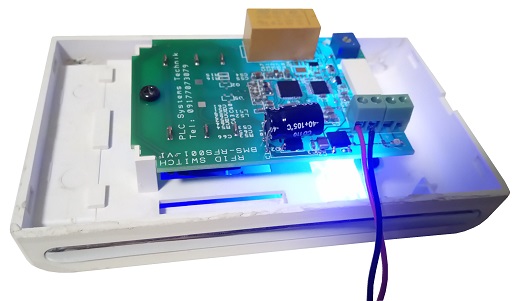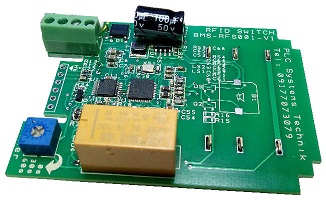 RFID Switch BMS-RF001-V1
RFID Switch product by PLC Systems Technik, Philippines
Note: Please take note that this is only the key card holder to detect the contactless card. It cannot be used to power up your electrical appliance. External power control system is required to power up the rest of the electrical appliances within the room. The following examples of high current appliances have to be powered up by an external interface.
Aircon
Lightings in the room
Heater
Fridge
TV
etc…
Other Custom RFID Products