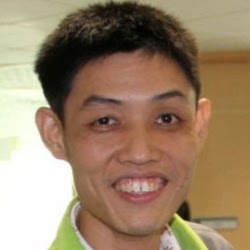 Profile
Strong interest in microcontroller interface & application. Familiar integrating various electronic systems together; from circuit boards, electronic products, to communication interfaces.
Educational background in Engineering and Trade, having the positive attitude towards quality and accountability environment; seeking for improvement and efficient work. Enjoy knowledge discovery and have a strong interest in exploring technical solution leading to problem-solving.
Electronic Expert in Singapore
Bob Lim is curious about electronic and has been learning electronic since 1998. He design, build, reverse engineer and hack electronic system as a hobby. The understand of electronic has enabled him to see a great number of shortcoming in the system deployed in the current industries. This pushes him to learn and deploy modern electronic, to provide consultation services and electronic solution support for businesses in Singapore as well as a number of overseas clients.
His deep understanding of electronic has help businesses solved challenging problems (technical & business) and help them gain the unique advantage in their respective industries. Delivered simple design, improved business processes, product branding and marketing.
Bob Lim is committed to supporting and rise the electronic industry standard in Singapore to a greater height.
Educational Background
Specialise in Digital Signal Processing & Radio Frequency (RF) Engineering. A degree of Bachelor of Engineering with 2nd Class Honours <lower division> in Electrical and Electronic Engineering. August 2003 in Nanyang Technological University.
Specialise in Telecommunication Engineering. Diploma in Electronics, Computer & Communication Engineering with Merit. July 1998 in Singapore Polytechnic.
International Trade. Diploma in Import/Export, Shipping & International Trade. November 2005 in Elim World Trade Research & Training Resources. Certified by SMa Singapore Manufacturers' Federation
Contact our Sales Engineer today,
to realise the system that you need.