Touch-less lighting wall switch. Switch On/Off your room lighting without touching the wall switch.
Suitable for installation at public area or high traffic user premises.
Reduce germs bacteria virus condemnation.
Minimise touch surface that can have direct contact with Covid virus.
Touchless Lighting Wall Switch
Video Demonstration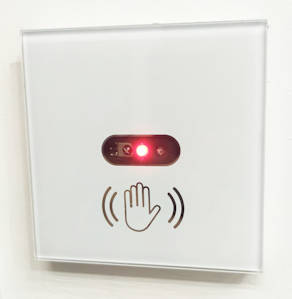 Build-in electronic IR sensor is sensitive to hand activation on the wall switch. Wave one time to turn on the lights and wave again to turn it off.
Simple and sensitive touchless hand wave wall switch sensor. Very simple to use.
Contact us at sales@pic-control.com for further information.
Check out our series of touchless contactless electronic wall switches for your other application.