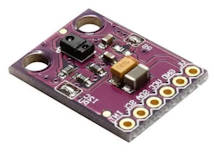 This board feature a RGB Infrared IR gesture sensor and motion direction recognition module.
The chip used is GY-9960-3.3 APDS-9960, interface via I2C
This module allows using of hand gesture to command and control devices without touching any physical user interact control panel.
Contact Sales Representative
Click here to contact our sales representative today.
Click here for other touch-free contactless switches products.