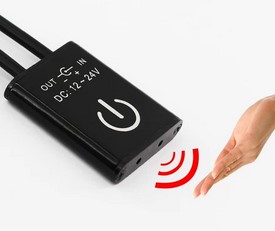 Hand sensor that on/off power by simply waving your hand in front of the sensor.
Easy to switch on and off without touching any interface switch with your hand.
Hand Sensor For 12Vdc-24Vdc Power On/Off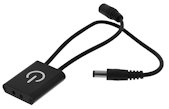 Simple to install power on/off switch for DC power device ranging from 12Vdc to 24Vdc. Support up to 3A.
Small sensor size at 38 x 32 x 9mm.
Input and output connector using standard DC barrel socket and jack. Outer diameter size 5.5mm, with inner diameter size 2.1mm.
Hand Sensor For 230Vac Power On/Off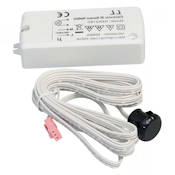 Touch free activated sensor switch for powering up 230Vac lightings or equipment. Support up to 1A.
Contact Us
Click here for other touch-free contactless switches products.