Convert your SOT23 SMD IC chip to DIP using an SMD adapter board for your electronic design rapid prototyping.
SOT23 to DIP Adapter (2.54mm)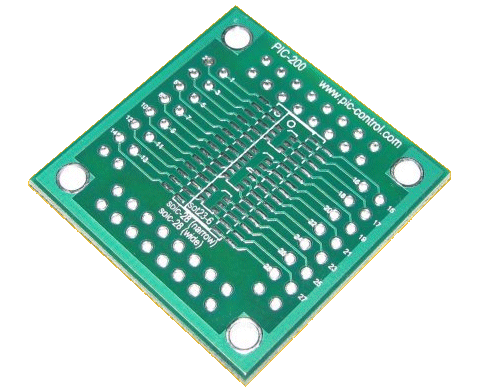 Suitable for SOT23 package -> 3 pins (SOT23-3), 5 pins (SOT23-5), 6 pins (SOT23-6), up to 12 pins.
Click here to buy PIC-200 SMD Adapter Board.
or visit our product page for further details about PIC-200 SMD Adapter Board.
More Electronic Prototyping Solution
Check out our other rapid prototyping board products.
PIC-CONTROL also provides rapid prototyping services for electronic product development.