Prototyping Board For Microcontroller [PIC-210]
PCB prototyping board is built small to fit into tight space. Mini PCB size is only 50 x 36mm.
Features
onboard LDO voltage regulator footprint.
protection against reverse polarity.
plain pad via 2.54mm pitch for through hole prototyping
plain pad smd 0.5mm pitch for surface mount prototyping
Surface mount for 2 type of footprint.
SOIC-8 pins (narrow, 1.27mm)
SOT23-6 pins (pitch 0.95mm)
ICSP pinout
Mini PCB size 50 x 36mm, can be cut to a smaller usable size of 19 x 25mm
Fit to PiC-Box01 enclosure.
Application
Design for use with the following microcontroller.
PIC12F1840 (SOIC-8)
PIC12F1822 (SOIC-8)
PIC12HV615 (SOIC-8)
PIC12F508 (SOIC-8)
PIC10F322 (SOT-6)
PIC10F200 (SOT-6)
Other microcontroller's model may be compatible or need slight modification on the prototyping board.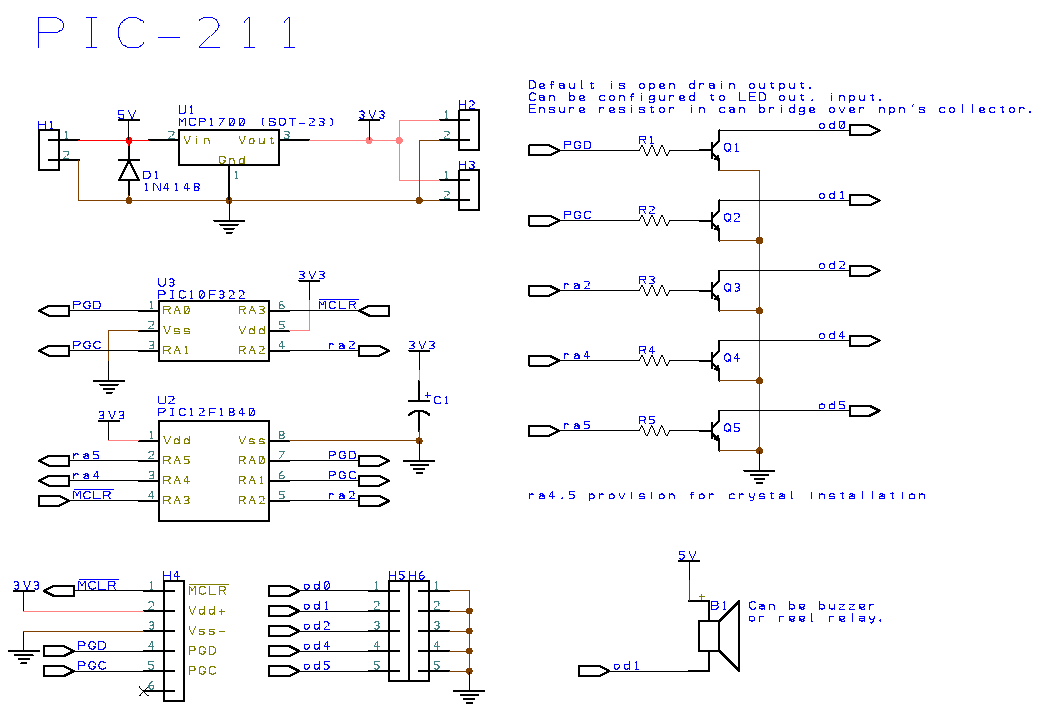 Related Products
For more information, you can contact us for further information.