PIC-CONTROL provides printed circuit board (PCB) fabrication service as a value-added service on top of our core electronic engineering design.
You can send in your Gerber files for a quotation,
or instant ordering from our special price offer for your PCB prototypes.
You can also check out our electronic design service if you are looking for a professional PCB prototype design.
Quick Ordering for PCB Prototype Fabrication Service
We are offering a standard pricing, especially for simple PCB prototypes.
Choose from the 3x size options, one that fits your PCB size and PCB specification.
You can place your order directly. We will contact you for your gerber files.
PCB board size limit (max)
Standard Price for a quantity of 5 pcs
Examples
50mm x 50mm
$75 +GST
Click here order.

40 x 50mm

100mm x 50mm
$85 +GST
Click here order.
  

50 x 56mm, 42 x 56mm


100mm x 100mm
$95 +GST
Click here order.
     

77 x 80mm, 80 x 80mm, 52 x 85mm
Please take note the following:
PCB specification:
FR-4 (material), 1.6mm (thickness),
2 Layer (top & bottom), 1 oz (copper thickness),
Green (mask layer color), White (silkscreen color),
HASL (finishing)
Leadtime:
3 weeks

Payment terms:
Advance Payment (Paypal or Bank Transfer)
Tax:
Price display is exclusive of GST Tax charges.
This promotion is only available to customers in Singapore.
NOTE!!! Please take note to review your submitted Gerber files with a third party Gerber viewer software. This is to ensure that your submit file is correctly generated from your PCB software. We will fabricate your board according to your Gerber files and will not be able to tell if it contains a design error.
Please also ensure that the Gerber files that you have submitted are the correct final design. Any change of the PCB design is subjected to additional charges.

You can download free Gerber viewer software from the link provided below.
PCB Boards HS Code <853400>, Singapore (Harmonized System Code), Approximated PCB weight about 0.004g/mm², PCB rate 0.0010+0.0035/mm2 + 75.
Minimum specification:
slot hole 0.8mm

via hole ø0.3mm (12mil)

pad ø0.6mm

max drill size ø6.3mm

trace width 0.15mm(6mil)

gap clearance 0.15mm(6mil)

silkscreen line 0.15mmm, char height 0.8mm

distance between inner copper and drilled hole 0.3mm

distance between holes (10mil)

minimum board size for machine assembly is 60x60mm
Ordering for your PCB Fabrication Service
The minimum information that we need for a quotation to you is the size of your board and the number of board layers; other special board requirement, if any.
You can submit your PCB design to us if you have your Gerber production files ready.
We will review your Gerber files before the acceptance for a production.
If you do not have any PCB production files (Gerber files), please check out our PCB Design Service. Additional engineering charges will apply.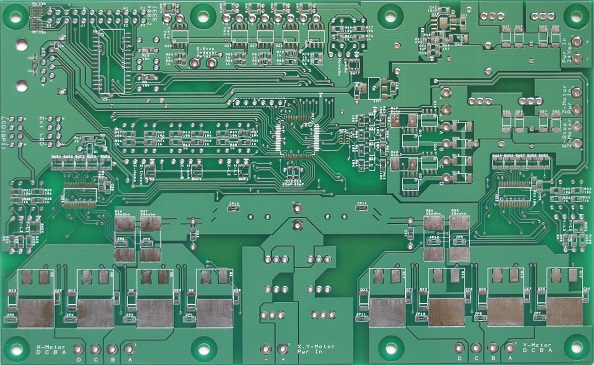 Other PCB Fabrication Specification
For other custom PCB specification or other choices of PCB fabrication board size, please email your Gerber files to our sales engineer for a quotation.
You can check the other PCB specification here.
Relevant Resources

:

Check our home page for more engineering services for electronics.