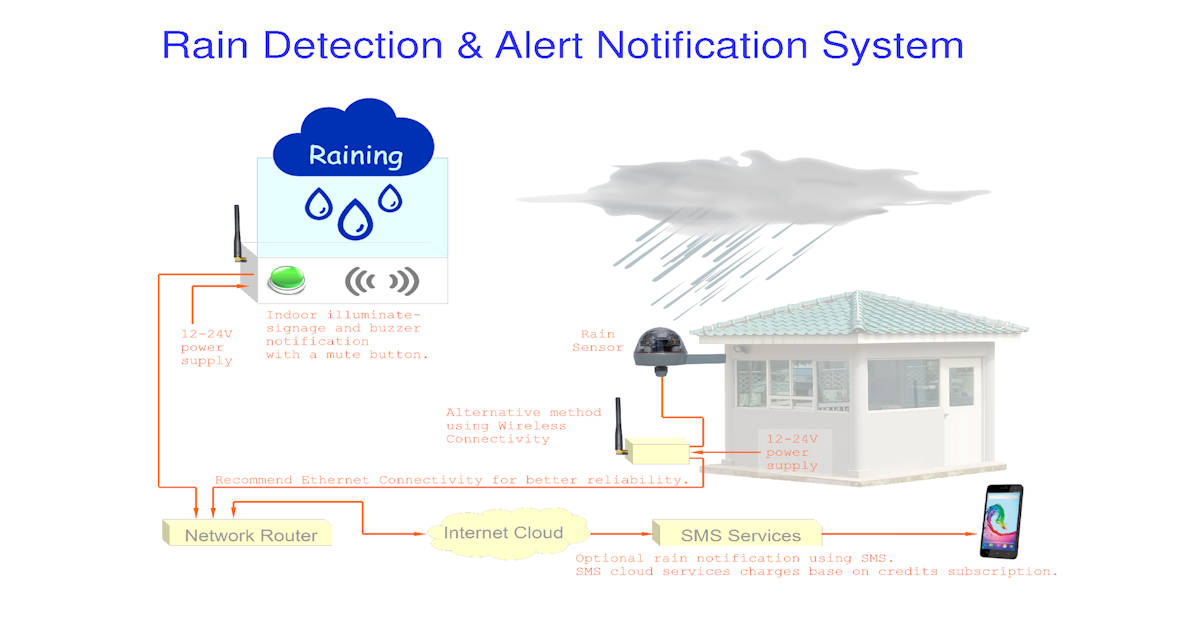 Rain Detection (Alert Notification Process)
The Rain Sensor that is installed outdoor detects raining.
The indoor rain signage gets illuminated to indicate that it is currently raining outside.
An alarm sounds to alert nearby personnel.
Personnel can push the mute button to acknowledge the alert.
The alarm can be muted, but the rain signage is still illuminated as long as it is still raining.
Rain signage will be turned off when the raining activity is stopped for about 2 or 10 mins.
The buzzer will not sound off again if the rain is stopped for less than 30 minutes.
Optional Features for Rain Detection System
Email Alert Notification
Email alert notification.
SMS Notification System
Option SMS alert using online cloud services.

Cheaper than traditional monthly SMS subscription sim card.
No need SMS modem or SMS sim card.
Requires SMS cloud service subscription.
Requires internet connection.
Wireless Connectivity
Wireless connectivity over 300-500m (in open space).
Rain Detection for Outdoor Premises or Activities
Rain sensor can be used to enhance the safety of outdoor activities. Outdoor play area can be deactivated when rain is detected to discourage children from their playing activities.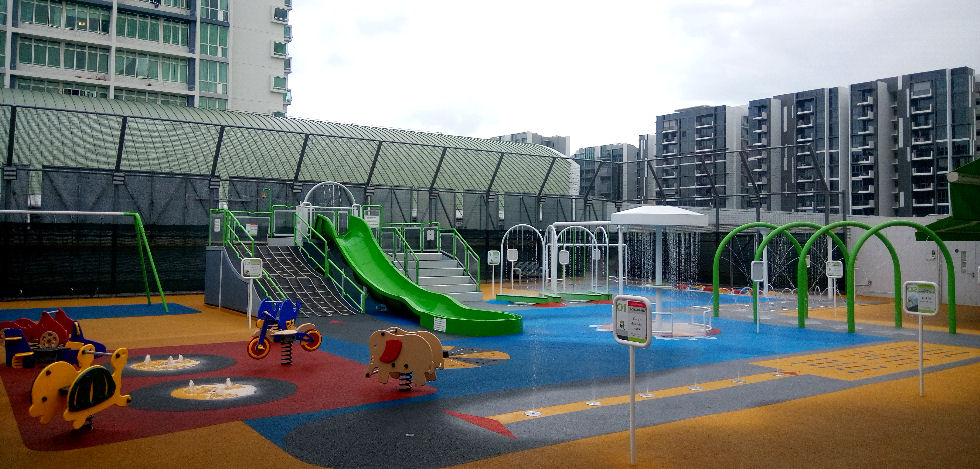 Custom Rain Sensor Automated System
The rain sensor system can also be integrated directly with automated awning shade system, automated gate, door or window system.
It can also be used as a sensor to alert or halt outdoor aqua playground system to protect children from dangerous activities when the weather is bad.
Check out this page for more information about this wet weather rain sensor.
Contact PIC-CONTROL for further information on your automated rain sensor control system today.
Contact our sales for further information for a custom rain detection alert system.