Automated Awning Shade using a Rain Sensor
Automated awning will open its shade when the weather is raining, and retract the shade when the sky turns fine. A rain sensor is used to detect the rain. A switch can be wired for manual or automatic control of the motorised awning shade.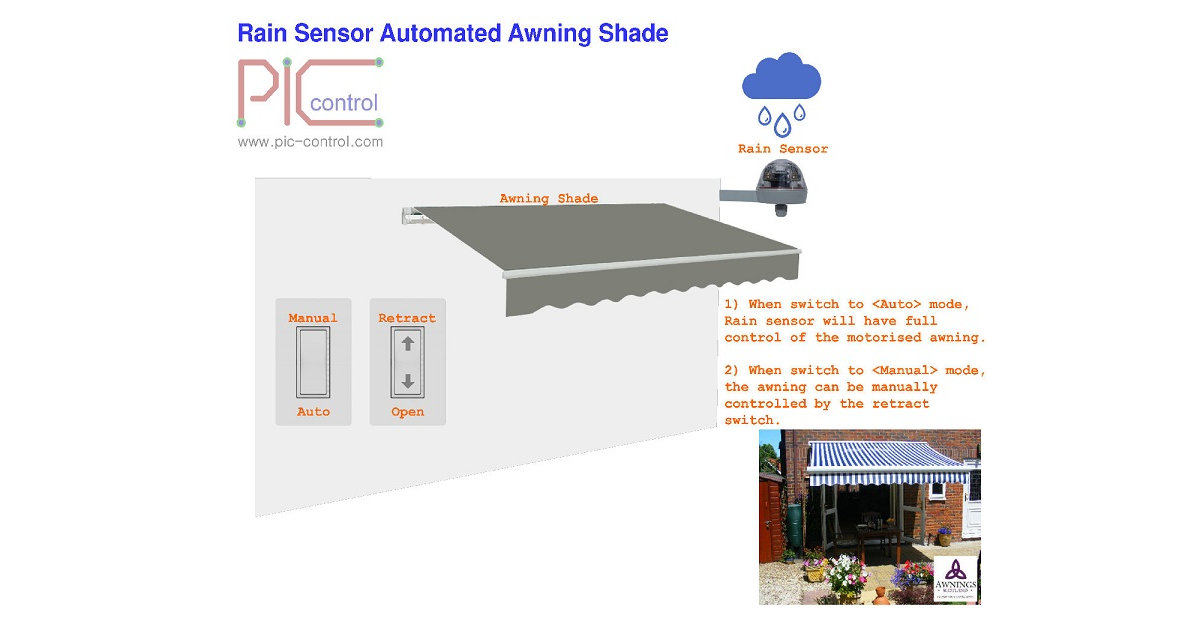 Automated Awning Shade, Rain Sensor Wiring
An example of the automated awning rain sensor wiring for the automatic and manual control of the shade.
The cable to the outdoor rain sensor needs a minimum of 3 wires to work. A jumper wire can be wired inside the rain sensor to supply the 12V supply to the internal relay. This will enable the output (NO, normally open) to be energised when the rain sensor is activated. Hence a minimum of 3 wires is enough for the rain sensor. For a more flexible implementation, we will recommend 4-5 wires connection.
Check out the step by step rain sensor installation guide, for more details.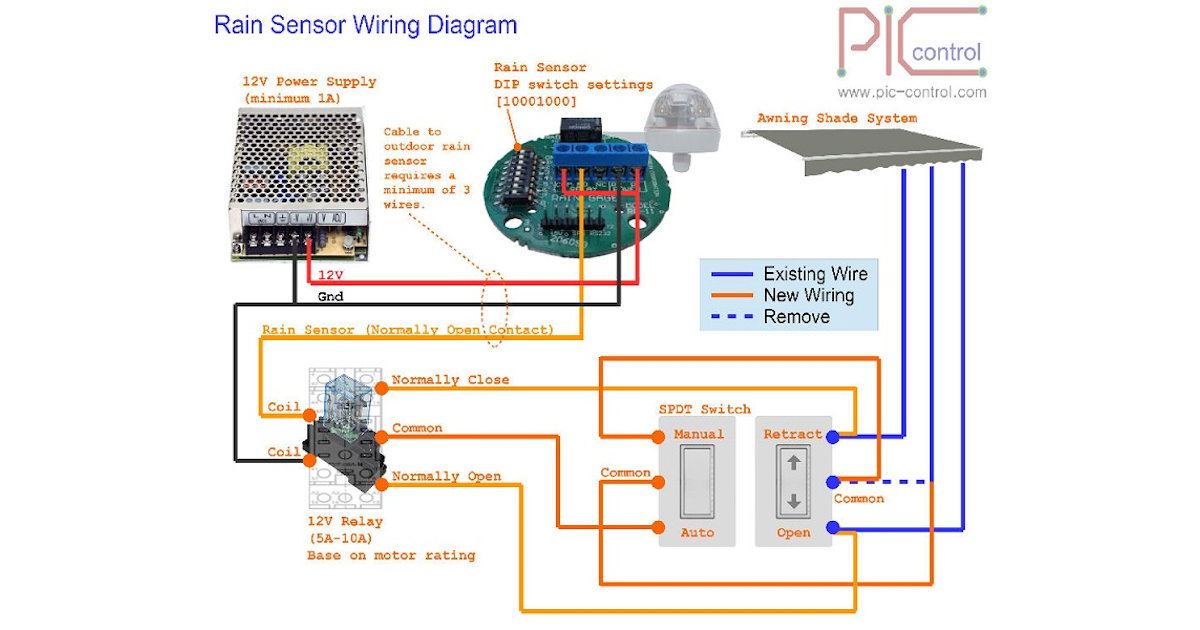 Rain Sensor Automated System Integration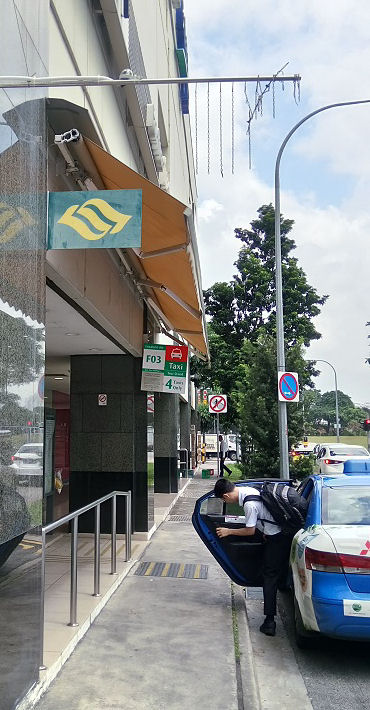 The automatic awning will be opened up when the rain sensor detects raining activity. The sensitivity of the rain detection can be adjusted.
If the rain activity has stopped, the awning will remain opened for about 2-3 minutes before it starts to retract the awning up. If a longer time period is needed, you can set the DIP switch no. 4 on the sensor to extend the resting time to 15 minutes.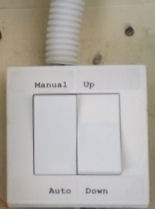 An operator can select "Auto" mode on the switch, which allows the rain sensor to open the awning automatically when it rains. The "Manual" mode allows the operator to manually open or retract the awning with the Up/Down switch on the righthand side.
You can refer to the wiring diagram as featured in the previous section above.
You may like to check a wireless or network rain sensor notification system for a more integrated information technology system.
Check out this page for more information about this wet weather rain sensor.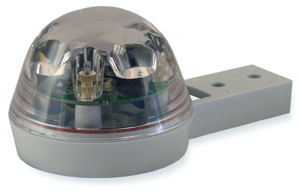 Contact PIC-CONTROL for a custom automated rain sensor control system today.