We can help you custom mould RS232 cables (Dsub09 connectors) or other types of cables for your production. Customised your cable connection.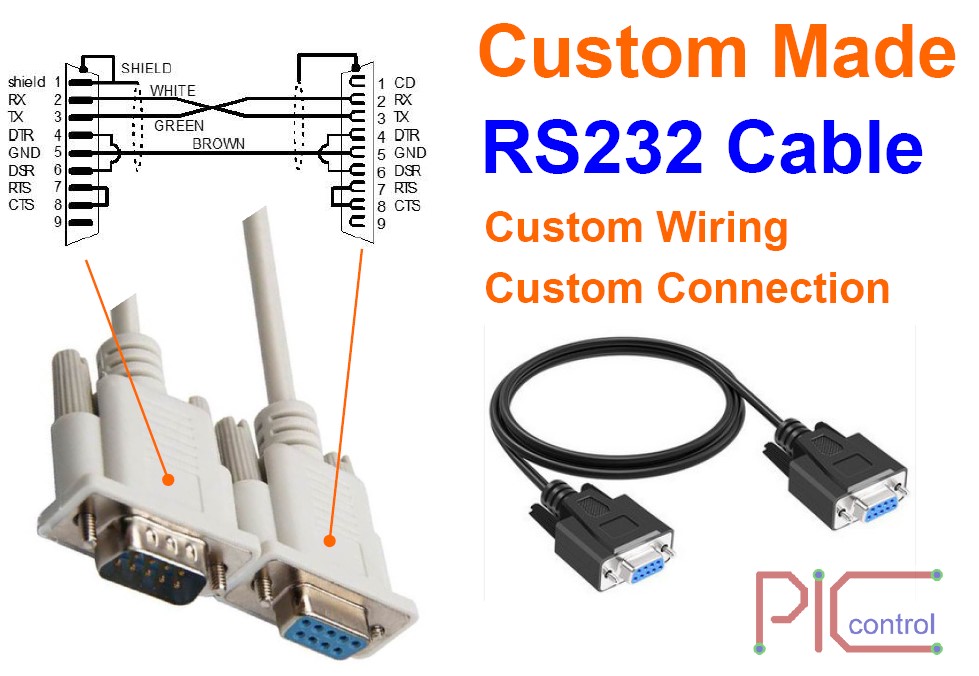 RS232 cable connection
Default of two color to choose from. Black or Light Grey in color.
Connector type (Dsub09, Dsub15, etc…)
Cable color (Black, Light Grey, etc…)
Number of copper wires core. (3 cores, 7 cores)
Cable copper wiring size (AWG, 3*0.3mm2, 7*0.1mm)
Custom wiring connection, shielding connection.
Cable length
Contact us
Contact our sales engineer today to custom make your RS232 cable requirement.
Reference
Advertisement: CCT-01 Cable Connection Tester