Wall-mounted cardholder that reads CEPAS card for authenticating user's identity for the usage of facilities. Using CAN number is a convenient registration of the temporary guest user.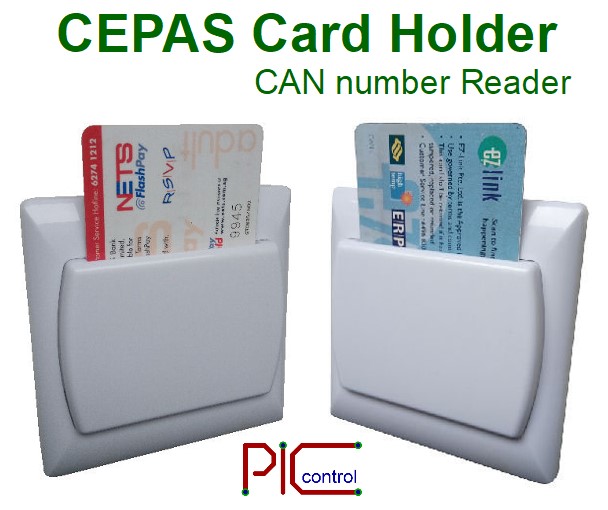 Application
Office room energy saving.
Meeting room usage.
Gym room booking.

Scheduled lecture hall lessons.

The authorised user of a facility.
Hotel card key energy-saving, and electricity control.
User guest registration.
Authorised operating of machines or system.
Features
Read the CAN number of a CEPAS card (Ezlink or NetFlashPay)
Communication RS485 (other mode is available, RS232, Wiegand)
Optional board for network communication and power switching through the mechanical or solid state relay.
Operates from 12V
Dimension
Wall Mounting Method
This CEPAS card key holder is to be wall-mounted like a typical light switch in Singapore. It can be flush/surface mounted onto the standard 86 x 86mm wall box.