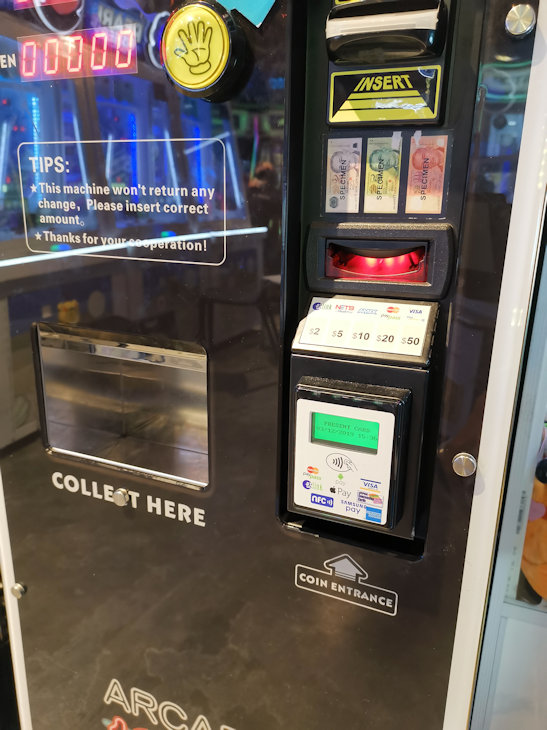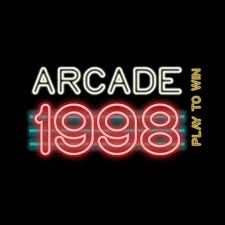 Contact-less card payment system for game token machine in Singapore.
Besides using dollar notes to exchange for coin tokens, your customer can now pay by contactless credit card.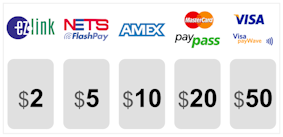 Accepted mode of payment:
Visa PayWave
Master Card PayPass
Ezlink
NetsFlashPay
AMEX
Apple Pay
Google Pay
Other new payment options are available….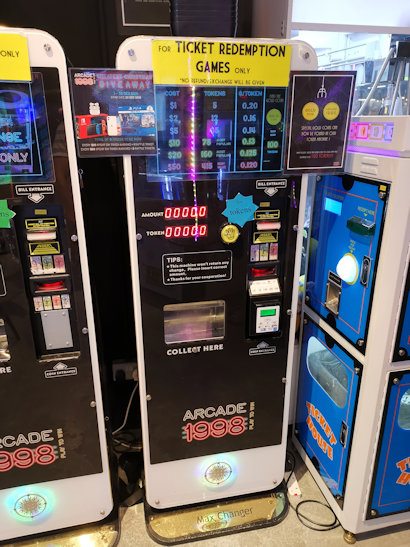 Application for Payment System
Game token dispenser vending machine.
Parking ticket/token machine.
Token chip automatic machine.
Automatic coin changer machine.
Movie, concert ticketing vending machine.
Food voucher ticketing dispenser.
Self-service hair cut ticketing payment kiosks.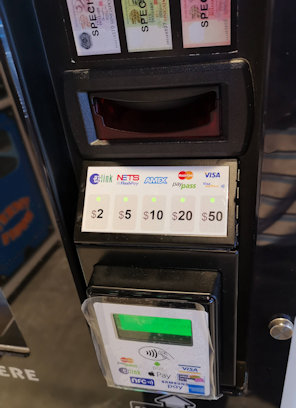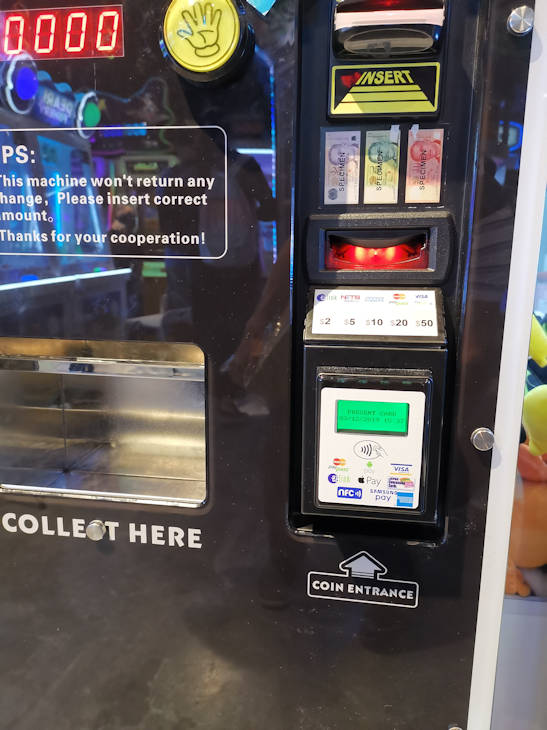 Custom payment select options of
$1 $2 $5 $10 $50.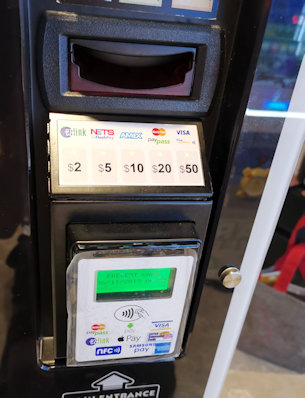 Custom Payment Design