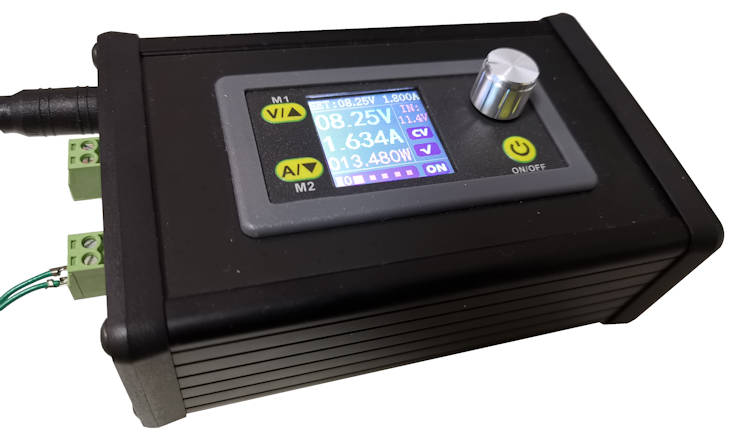 This is a highly efficient voltage converter power supply. Provides you with the precise voltage that you need for your project and testing purpose.
Providing you with your desired output voltage power from any DC voltage source for exmple, battery, power supply, power bank.
Small and light weight. Suitable for portable on-site or indoor desktop use.
Features
Adjustable output voltage from 0Vdc to 50Vdc (up to 5A, 250W)
Can set current limit output.
Precision output settings.
DC barrel socket or pluggable terminal connection for input/output source.
Accept input from 6Vdc to 55Vdc.
Memory settings
Multiple display mode for voltage, current, power, energy and real time graphical graph.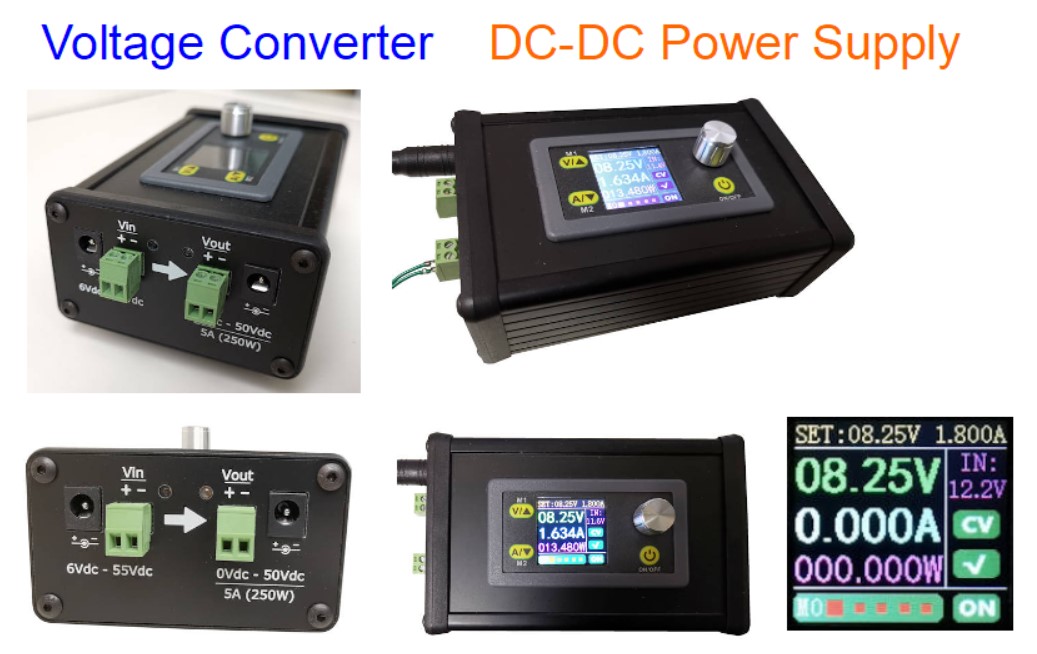 Step down, step up Converter
This voltage converter allows a wide range of input voltage power supply from 6Vdc to 55Vdc.
You can adjust the output voltage with the user turn-knob. This voltage converter power supply will step-down or step-up to your desired output.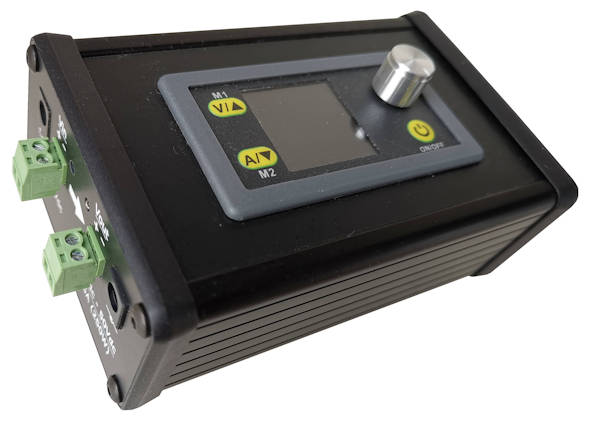 Power Supply Input/Output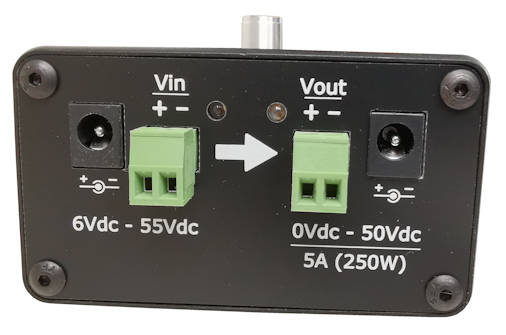 Accept wide input voltage from 6Vdc to 55Vdc.
Adjustable output voltage 0Vdc to 50Vdc, and current limit up to 5A.
High power supply with total power output up to 250W.
It is easy to connect to this converter.
You can power up this unit (Vin) through a DC barrel jack connector (OD 5.5, ID 2.1mm), or bare wire through the pluggable screw terminal connector. (the connector on the left side)
You can tap the converted voltage power (Vout) from the same connector type. (the connector on the right side)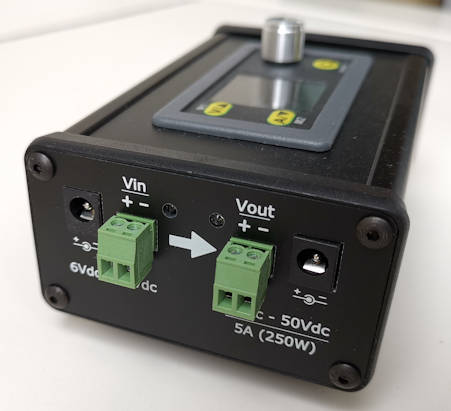 Power Display Mode
You can access the display mode by turning the user turn-knob.
Display mode available
Voltage and current display
Power and wattage display
Real time voltage/current graph display
Operating Instruction
Power up the voltage converter with external DC power supply.
Set the output voltage. Select the button <V>. Press down the knob click to select the number position that you want to change. Turn the knob to adjust the voltage value.
Set the output current limit. Select the button <A>. Similar to step 2, use the knob to adjust the current limit.
Setting current limit ensure that the output current will not be more than what you have set.
Press the On/off button (below the turn-knob) to switched on the output supply.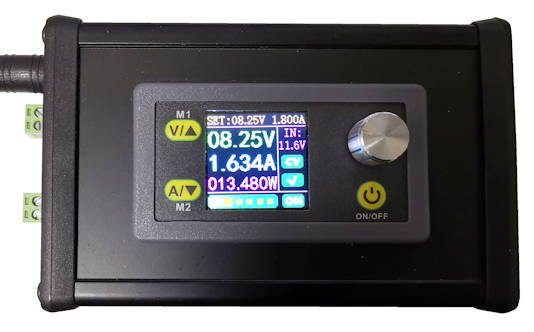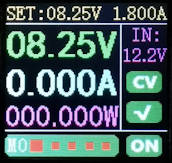 Physical Dimension
Size about 128 x 80 x 70mm.
Weight about 300g
To order, you can click here to contact the sales from PIC-CONTROL.