PCB Standoff
Brass (most common)
Plated Steel
Nylon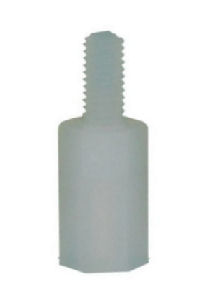 These PCB standoffs available in brass, steel or nylon material. The threaded ends are for typically M3 and M4 screw size. One side can be a male thread and the other end a female thread. Both end female thread is also quite common. The standoff length is usually in millimetres (even number, example: 4mm, 6mm, 8mm, 10mm, 12mm, etc…
Nylon is light in weight and has a non-magnetic property like brass. Screws and nuts are also available.
PCB Standoff Base
The PCB standoff base can be secured underneath the PCB board and provide your board with the support. This can lift up the PCB board so that the bottom side will not be touching the table surface. This is useful especially if the table is metallic or there are many metal parts laying around. A simple standoff base will reduce the chance of accidental short-circuit, without having to spend time and money on a casing.
These bases come with a double sided adhesive tape below. It allows you to secure it onto a casing or a surface plate easily.
Adhesive Standoff Base with M3 nut thread for securing to PCB board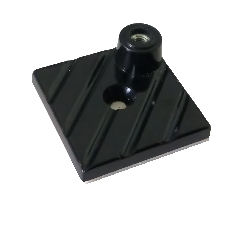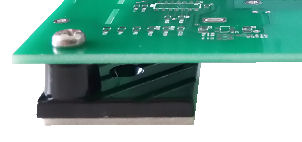 Screwless Standoff Base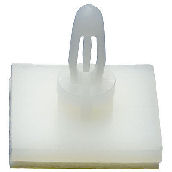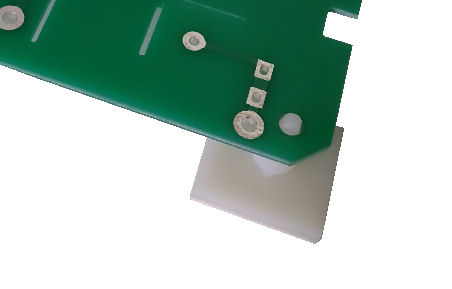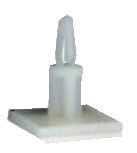 背胶固定座 PCB M3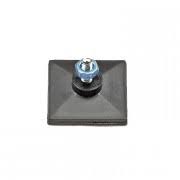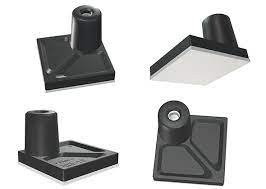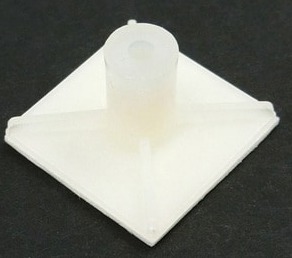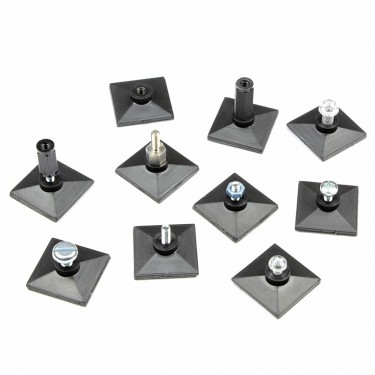 SMD PCB Standoff / Spacer (surface mount)
https://www.dmtl.co.uk/product-series/smd-pcb-spacers-standoffs-power-elements-for-high-current-applications-smt-terminal-blocks