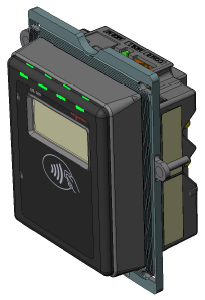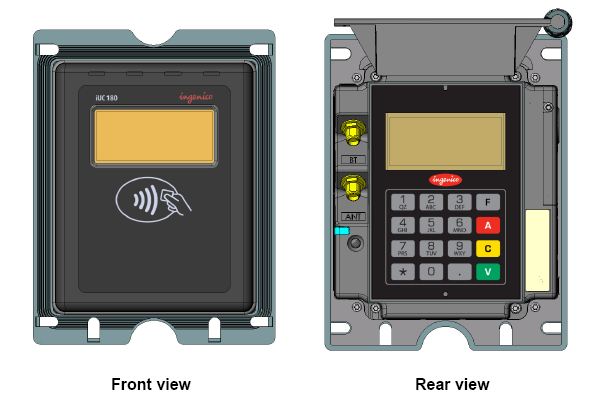 iUC180 Payment Card Reader Terminal for cashless card payment in Singapore. This wireless card terminal is very compact in size.
The terminal is designed with a EVA mounting standard. The standard standardise and simply the terminal device mounting work.
The following presents the dimension and size of the card payment reader terminal so that you can have some idea how it can fit into your vending or gaming machines.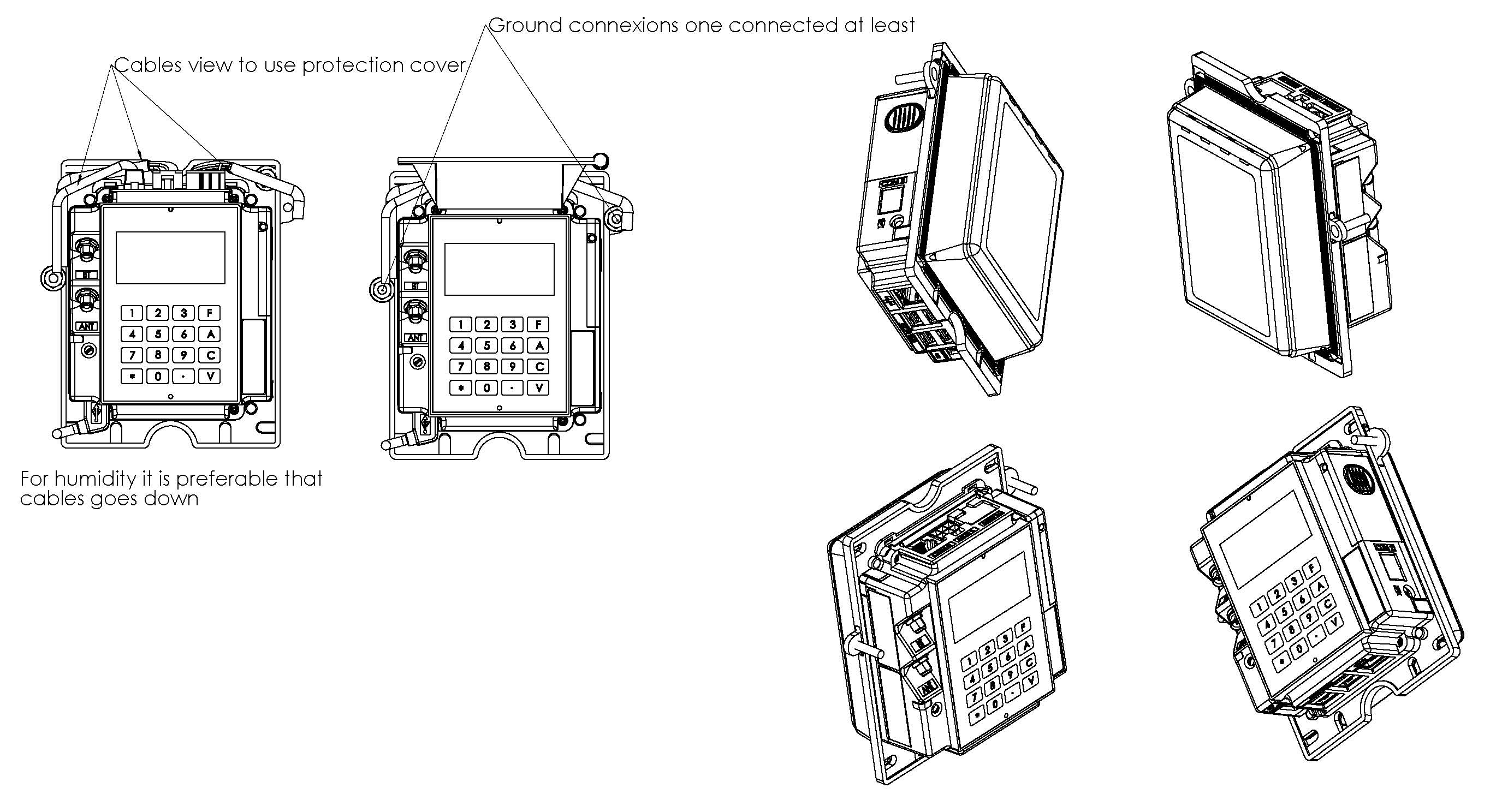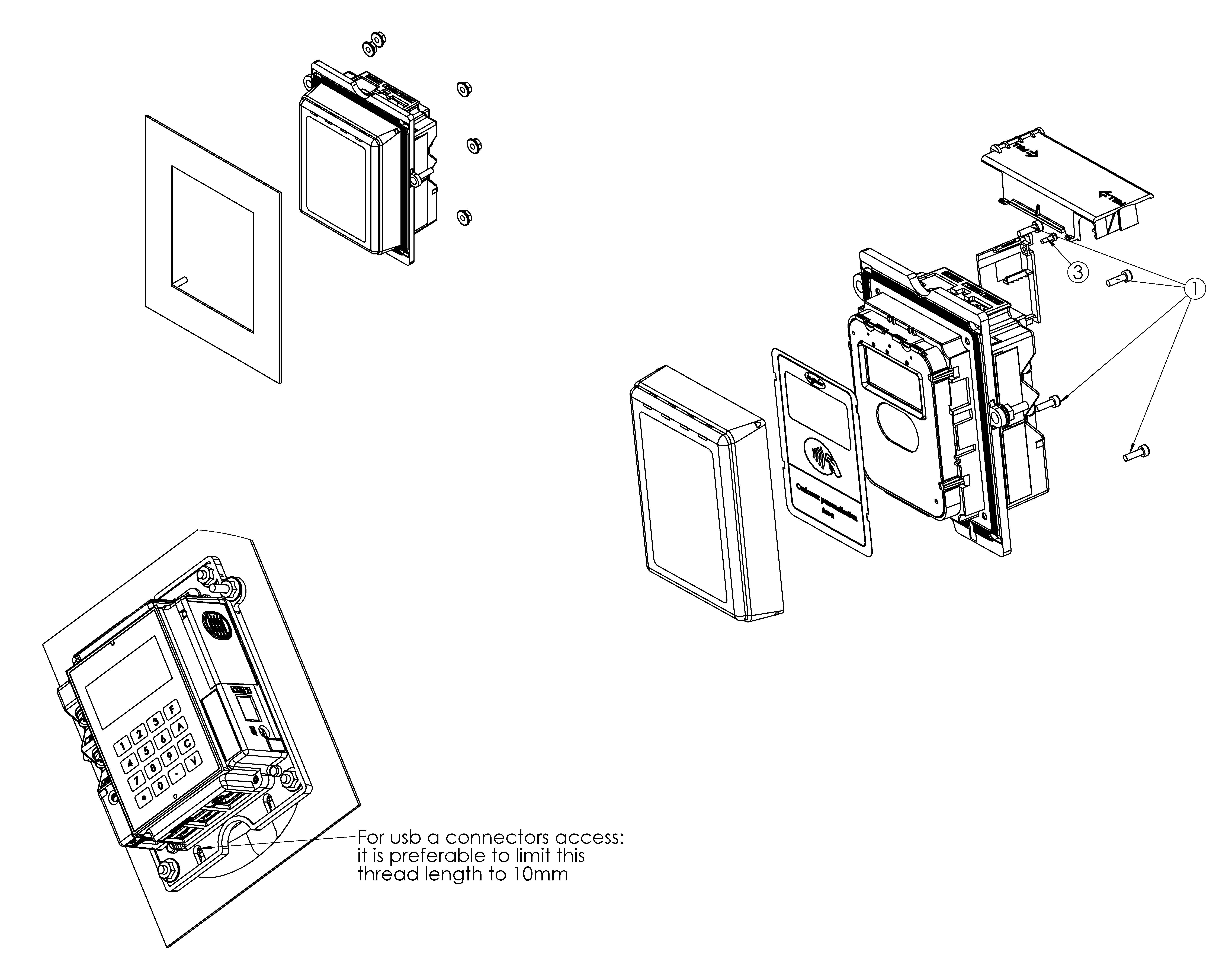 Card Terminal Dimension
The card terminal measures about 102x134x71mm.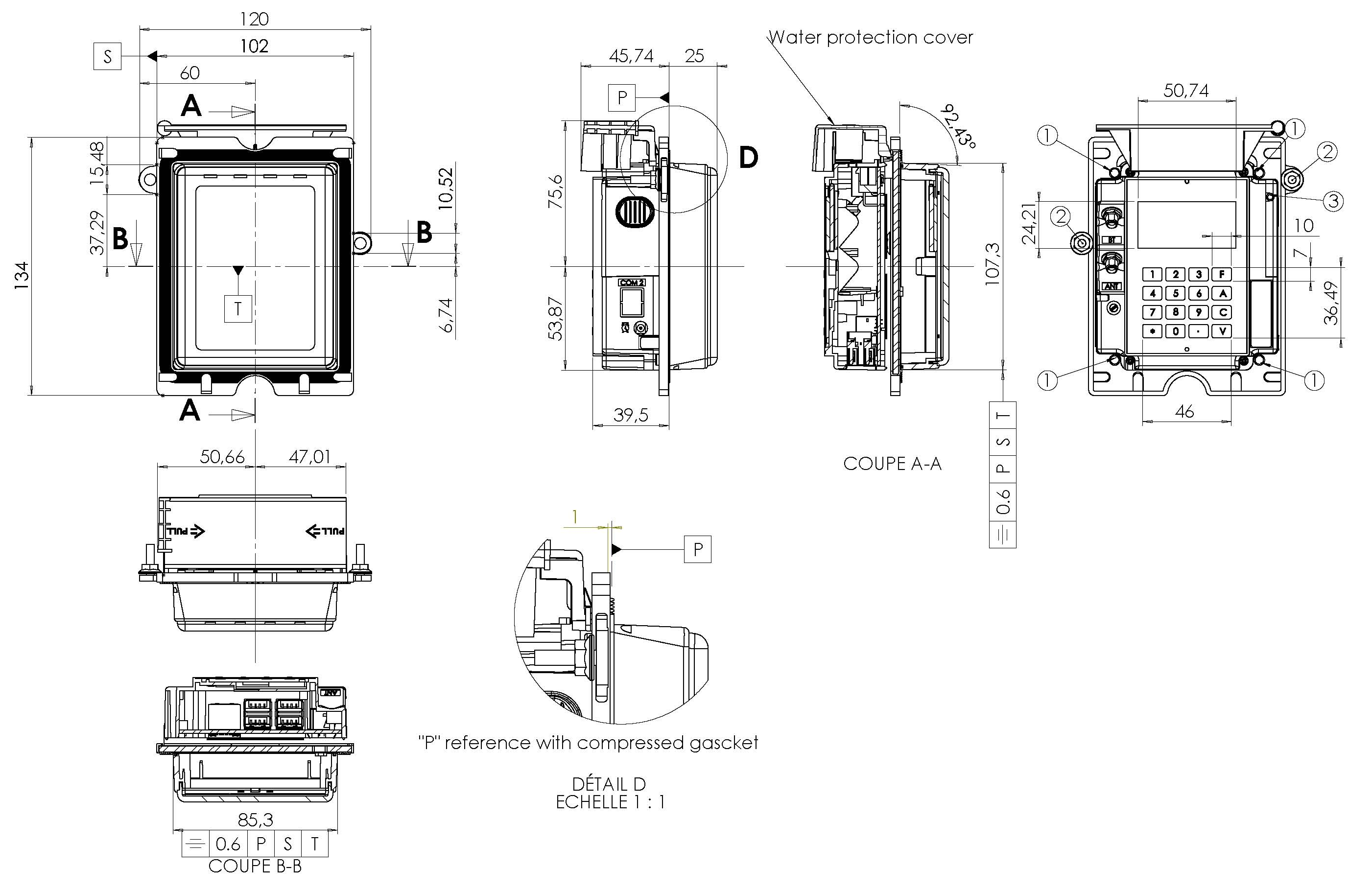 Propose Mounting Bracket for Payment Terminal
Propose 4x M4 studs at the corner, forming a rectangular shape. To be secure by nuts.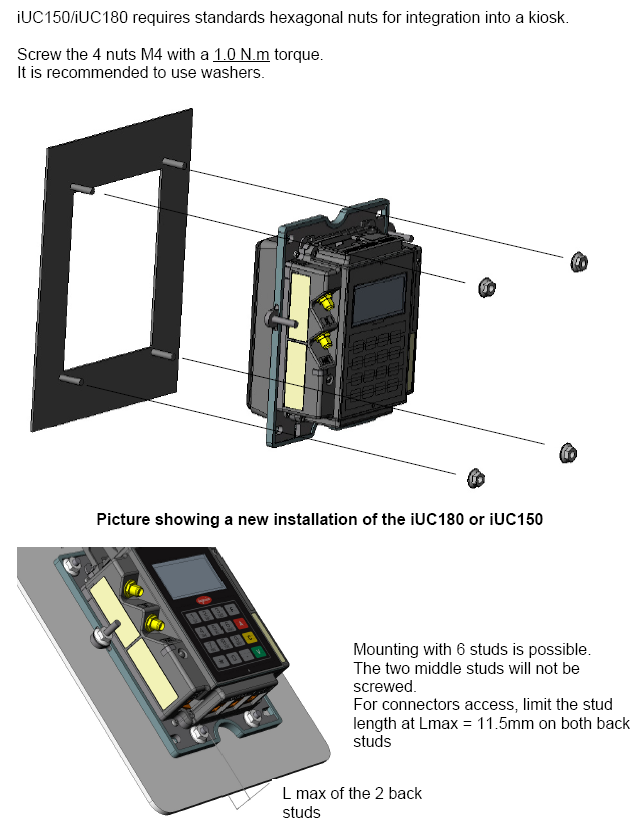 Propose Mounting Bracket Dimension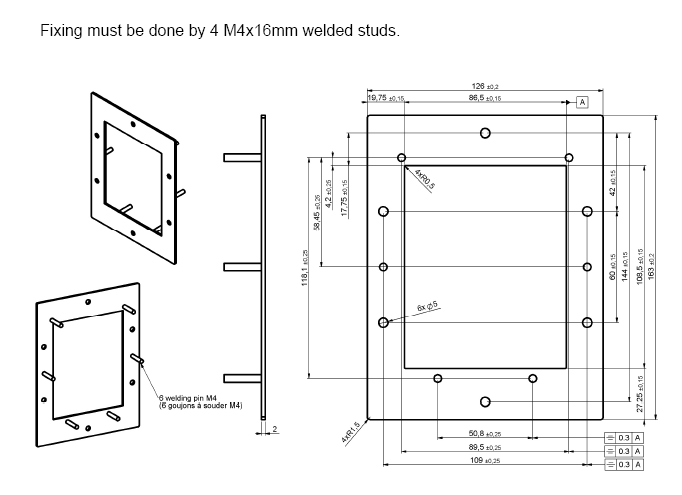 Card Terminal Labeling Dimension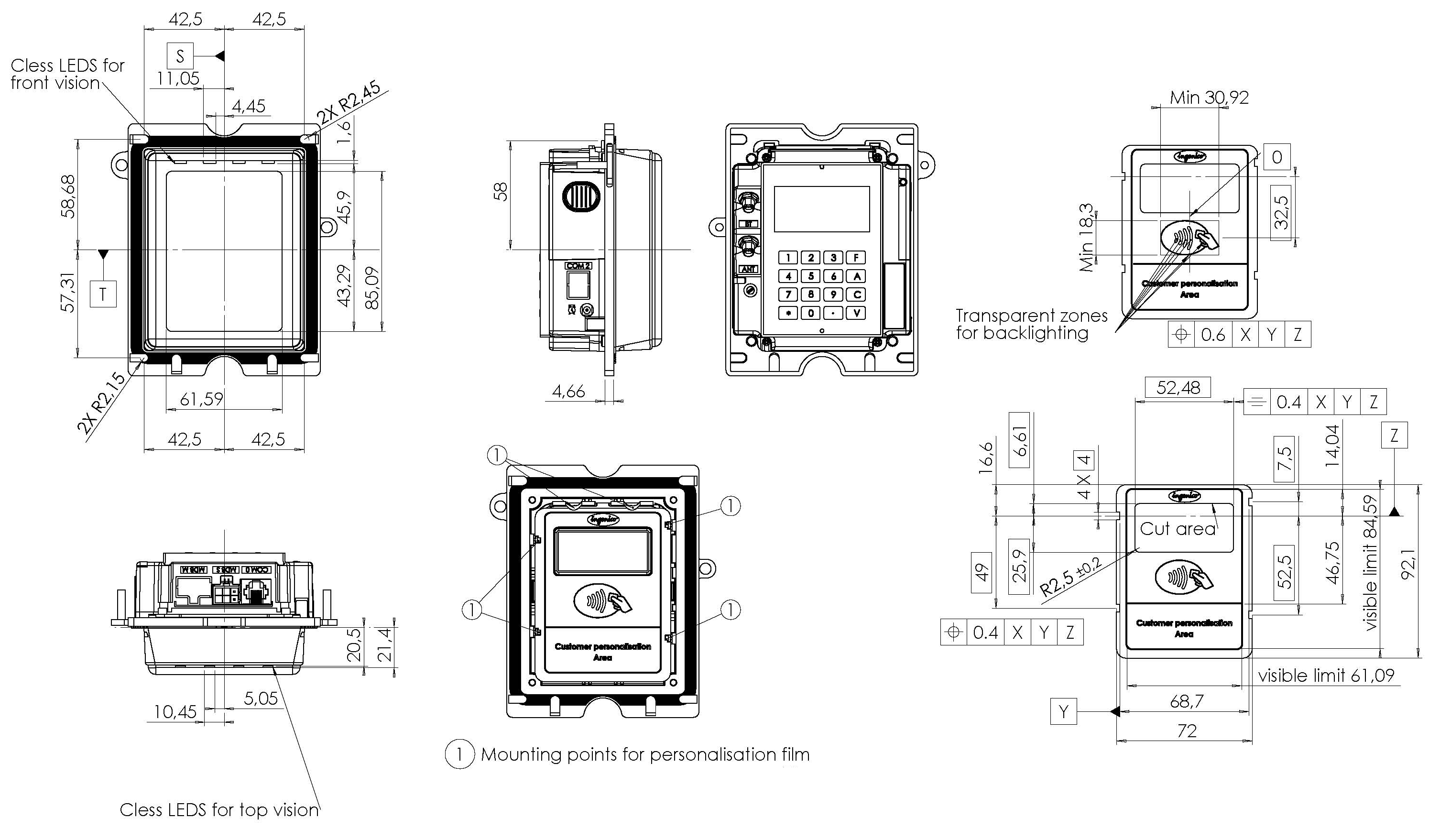 Terminal Casing Customisation
Check out our card payment terminal rental package which includes our standard fabricated casing for your vending or gaming machines. This rental package is design for businesses to cap unforseen operating cost expense relating to the payment terminal.