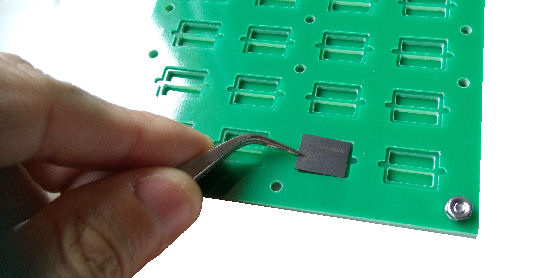 Reflow Tray for IC Chip Testing
Reflow tray for testing of IC chip through a PCB board reflow soldering machine. Test jig holding tray for IC chip testing.
Available reflow tray design
RT-000 (base plate to protect the bottom of the board)
RT-001 (middle plate to support the IC chip)
RT-002 (top plate to hold the chip in position)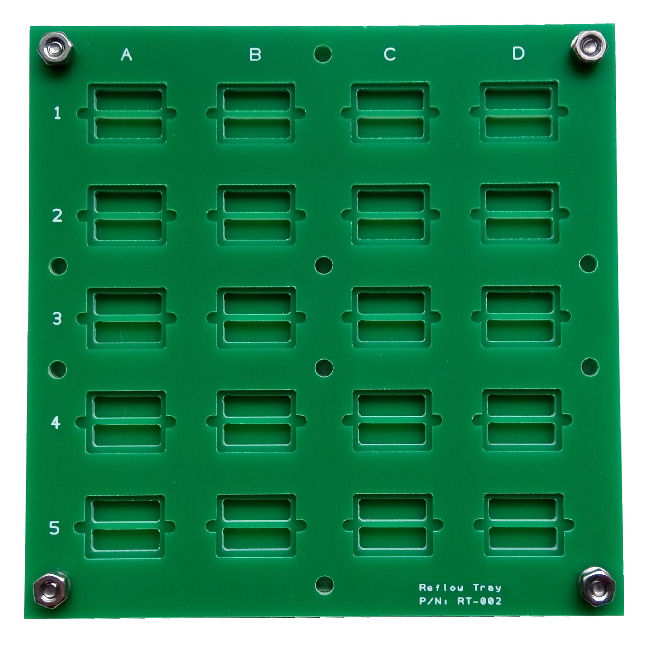 PCB board milling for different layers creating a 3D test tray for holding IC chip in position.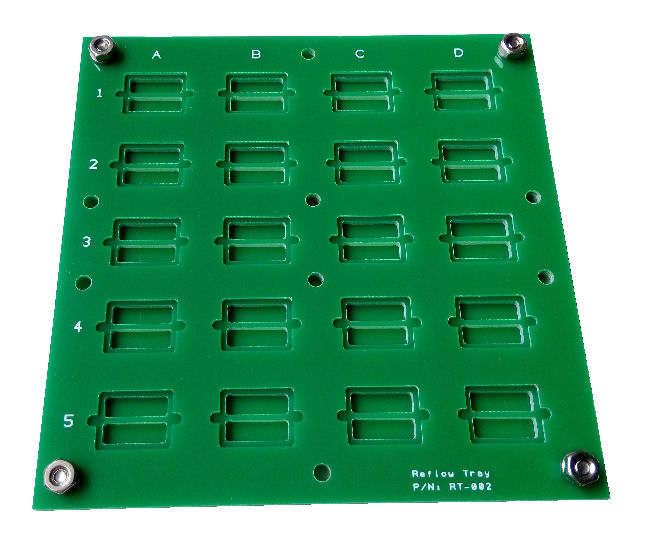 Specification
Board thickness 3.2mm.
Green soldering mask on PCB board. (also available in Black color mask)
Text printing using white silk screen.
Designed to hold 20pcs of BGA IC chips.
IC chip holder space tolerence ±0.2mm
Reflow tray size (100 x 100mm)
12x alignment holes (⌀3mm)
Secure by 4x Button cap screw M3x6, a spring washer and a nut
Dimension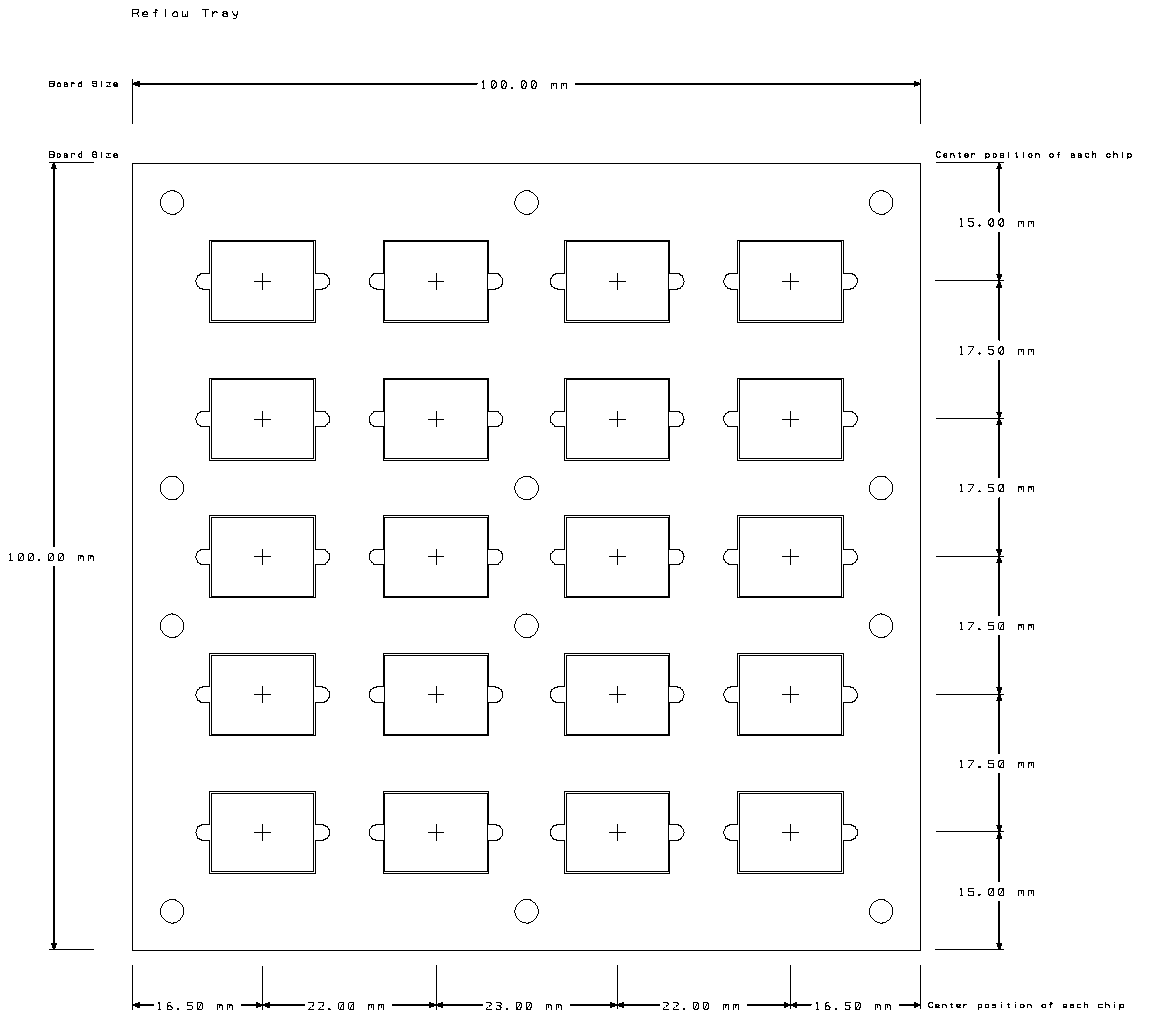 Use Instruction
Place the IC Chips (test subject) on the reflow tray.
Position the tray with the IC chips on a reflow soldering oven or the reflow soldering conveyor belt.
Reflow soldering takes about 5mins, with a temperature reaching a peak of about 250°C.
Allows the tray to be cool, and pick up from the reflow machinery.
Allow the tray to cool down before using it for the next round of reflow testing.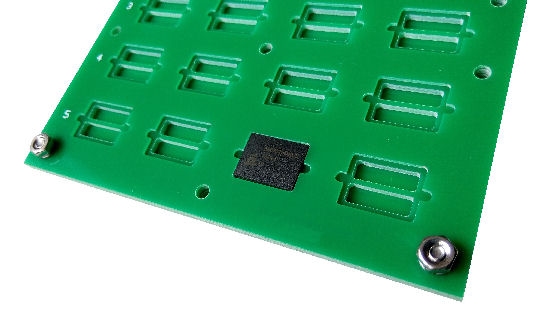 The PCB will turn dark green under normal usage after using it for a number of times.
Warning: If the tray is being over heated, the green mask can start to be decolourised. Burned mark with brown black color can be observed.
Typical Reflow Soldering Profile
Preheat (to 150°C in 60 sec)
Soak (from 150°C to 165°C in 120 sec)
Reflow (reaching peak temperature of 225°C to 235°C, holding it for about 20 sec)
Cooling (-4°C/s or free-air cooling)