Klaxon Sounder Beacon Products.
Dustproof and waterproof (IP65 for deep base version).
32 Sound Tones to choose from.
Volume control.
Red/Amber Beacon light.
Quick and simple to install.
Suitable for Fire alarm alert, hazardous area, security public warning, railway and marine.
Sounder
Sound alarm as an alert to passerby people. Sound range about 10-50m on an open space outdoor environment.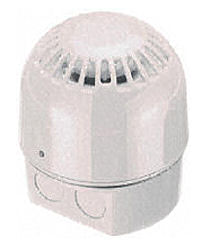 Sounder product brochure (sounder-sonos.pdf)
Sounder Beacon
Visual alert with sound alarm and a strobe light to warn people about the danger ahead or hazard work in progress.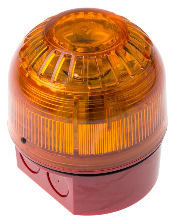 Sounder Beacon product brochure (sounder-beacon-sonos.pdf)
Alarm Tone to choose from
Click on the following sound file to listen to the range of alarm tone that you can select from your sounder beacon.