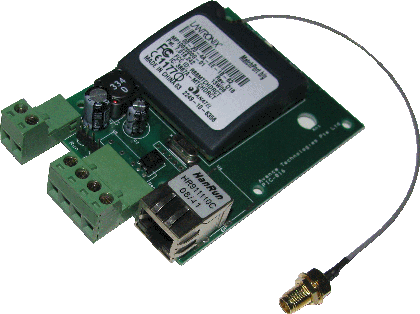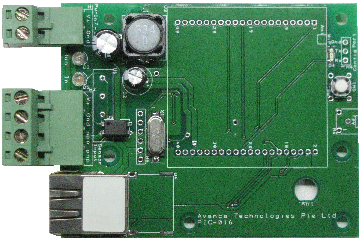 Features
wide range of input voltage 5V 12V 24V
1x Input (dry contact)
1xOutput (dry contact)
easy and convenient to deploy on-site with pluggable terminal.
support up to 115Kbps.
support Wifi (MatchPort) or Ethernet (Xport) component
mounting holes for your casing.
PCB board size 66 x 83mm
Note: Please take note that this product does not come with a power adapter.
Visual C# Software Example
Visual C# Sharp example, present a simple console program example to allow this PIC-016 as a client to connect to your computer. This example is a C# server listening on port 10000 for incoming PIC-016 connection. The status of the input will be notified from the PIC-016 to the server on your computer.
pic016csharp.zip (size: 36.7KB, Microsoft Visual Studio Express 2015 for Windows Desktop)
Network I/O Controller Solution from PIC-CONTROL
PIC-CONTROL provide our customer with customised network I/O solution. Contact us today for your project requirements.
Check out our other I/O network controller PIC-112 product or our custom electronic design services.