Mini Relay Specification
Nominal Voltage 12V (Absolute-max 15Vdc)
Coil Resistance 500Ω ±10%, Coil Current Consumption 10mA. (Power consumption is 50mW)
Switch (Dry Contact) contact rating (0.5A)
Weight about 2g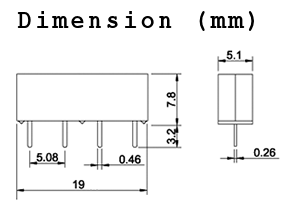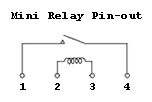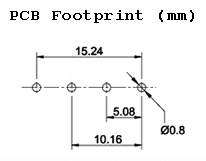 Supply 12V across pin 2 & 3, will trigger the internal mini switch on pin 1 and pin 4 (pin 1 and 4 will form a short circuit contact). It does not matter the positive 12V or Gnd is applied to pin 2 or pin 3, as there is no polarity on the coil.
Type of 12V mini relay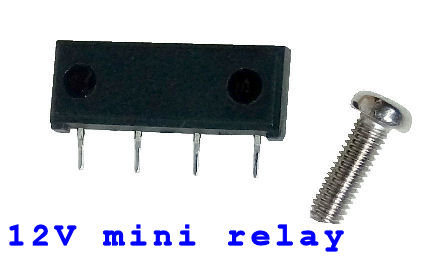 SPST (Single Pole Single Throw)
SPDT (Single Pole Dual Throw)
DPST (Dual Pole Single Throw)
DPDT (Dual Pole Dual Throw)
Buy 12V Mini Relay
Please contact PIC-CONTROL to purchase your 12V mini relay today.
For 5V mini relay series, check out this page.