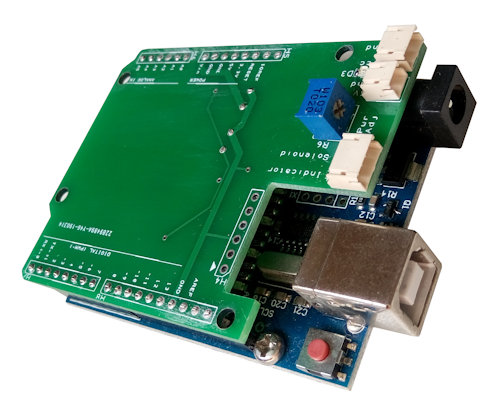 Your Arduino prototype is running perfectly good. Your next step is probably to customise the standard Arduino board into your own PCB board so that you can sell it as your own product. You will need to do an Arduino circuit board design.
Arduino is a value-added platform that comes with its programming environment which significantly simplified electronic development work. Arduino hides away the complexity of electronic hardware and made firmware programming seems like a breeze.
While Arduino is a cool and low-cost platform, the standard Arduino board will not be a suitable form factor which you would want to deliver to your customers.
The standard Arduino board is bigger and bulkier than what you actually need.
The position of the USB, Ethernet or Power connector may not be in the best position.
The default connectors or components may not be suitable for your customers.
Reduce messy wiring and consolidate them onto a PCB board.
If you want to customise your PCB for your Arduino project, contact us and send in your Arduino schematic design.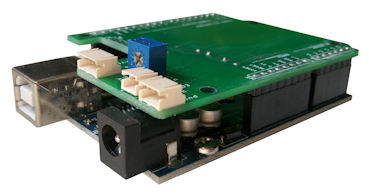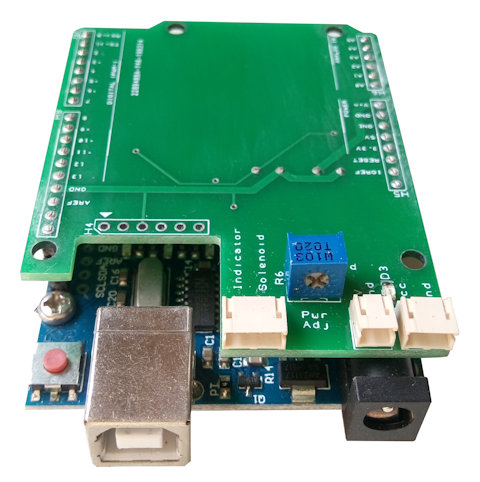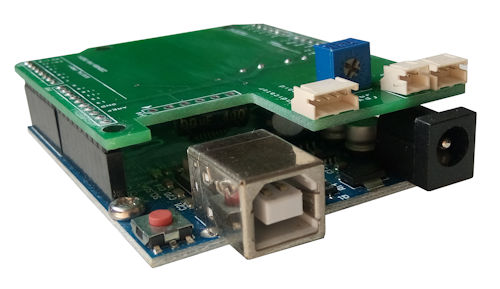 Custom PCB Shape, Size and Color
The electronic design of your custom PCB board will be compatible with the Arduino platform, while you can get to custom PCB size, shape and colour.
Integrated Arduino Shield (HAT)
Arduino Shield or Arduino Hat concept simplified the development by allowing different peripherals (Bluetooth, I/O, Audio, Ethernet, etc…) to be plug onto a single Arduino platform. The final form factor for your customer is preferably having all the electronic integrated onto a single board. This makes the board smaller, provides better connectivity and has a more professional look.
Custom Connector Position
The position or layout of the connector can help improve your customer's product experience and the external design of your product. It is important to think through your customer's experience using your electronic product. User interface design can affect how your customer perceives your product and brand.
Choice of Connector Suitable for your Application
There are many types of connectors to choose from for your product. Depending on your application, you will need to decide which type of connector provides a better user experience for your targeted customers.
The following are some of the common classifications when looking for your suitable connector. You can ask for our recommendation for the connector suitable for your application.
Standard 2.1mm/5.5mm DC Barrel Socket
For an application that is not using the standard USB socket to power up your Arduino, you may like to consider the standard DC barrel jack socket. Most AC-DC power supply adapter comes with a DC barrel jack. It makes sense to use this standard barrel jack so that you or your customer will have an easier time looking for a suitable power supply to go with the product.
Pluggable Screw Terminal Connector
Pluggable screw terminal connector allows the user to connect to your board through screw clamp. The pluggable connector can save your customer a lot of their time if they need to detach the wire from the circuit board often; they do not need to waste time unscrew the wires one at a time.
Low Profile Connector
Sometimes the thickness of your product is very important. Consider low profile components and connector so that your product looks as slim as possible.
Spring Cage Connector
Spring cage connector uses spring instead of a screw to secure the wires. The user needs to push a lever, insert the wire, and release the lever to make the connection. Some of the spring cage design allow wire insert without the need for a lever. It also takes less space.
Top or Side Wire Insert
Side wire insert looks neater. For deployment inside an electrical box using DIN rail mounting, top wire insert can be easier for the user to install the wire.
Crimped or Bare Wire Connector
Crimped wire connector is often a much better option especially if you do not want the user to make mistake doing their own connection. A user may get the polarity mixed up while doing their bare wire connector.
Mini SMD Connector to Reduce Board Space
A big connector is easier for wiring and installation. If space is a constraint, consider a connector which is small in footprint.
Customise Your Arduino PCB Product Today
Tell us your board requirements that you may have, for example,
PCB board shape, size or colour
Type of connectors to use
Position of your connector
Any other customisation that you need
Submit your Arduino schematic design to us today.
Other Arduino Services