Multiplex IO signal lines and power source onto a single pair of wires. Saving headache, manpower, time and installation cost.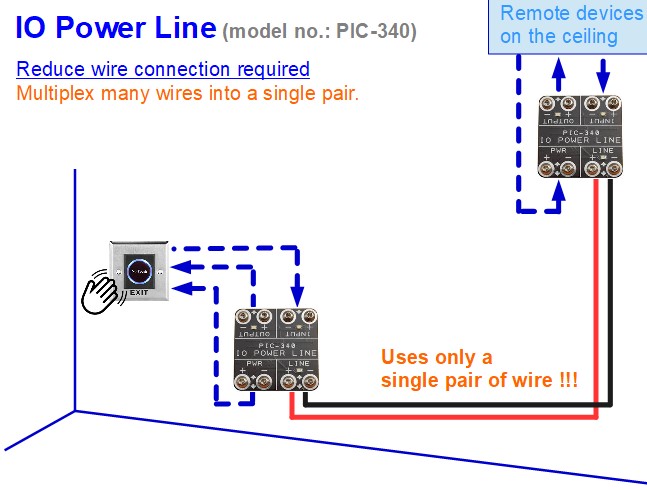 This is a relay switch device that operates over a DC Power Line. Supply DC power and control relay with only 2 wires !!!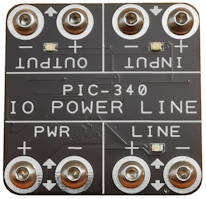 Convert existing single pair wires installation for used with your newly upgraded system without having lay more wires behind the conceal wall.
Application
Convert a passive wall door open switch into an contact-less door open switch.
No need for an additional separate power wiring.
Convert a 2 wires wiring for a 4 wires use.
Multiplex multiple I/O signal lines and power lines onto a single pair of twisted wires over long distance.
Practical example of using PIC-340 IO Power Line product. Install your 4 wires contact-less switch (touch-less switch) using only 2 wires from your existing installation.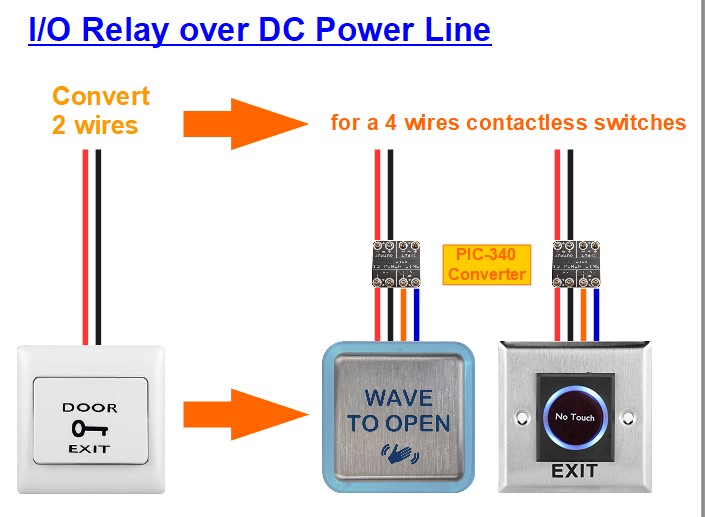 Features
Easy to use, simple to install.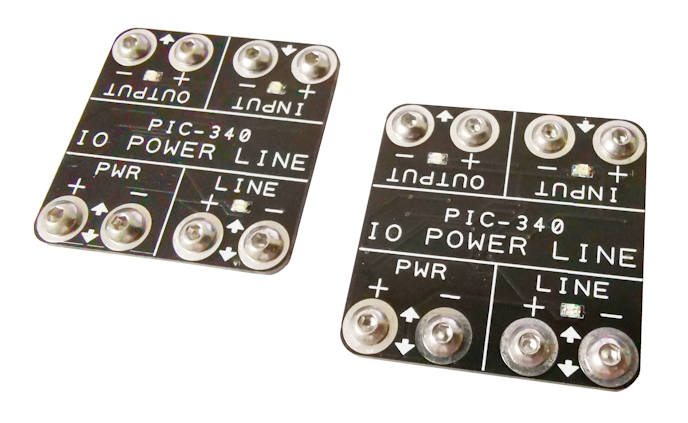 Operates as a pair of PIC-340 board.
PWR suitable for active devices that requires power source ranging from 9Vdc, 12Vdc to 24Vdc.
Output relay dry-contact
(rated load of 1A at 30Vdc,
or 0.3A at 125Vac).
Input dry-contact (passive switch contact).
Line, I/O + power supply twisted pair wiring can allow distance of a few meters to 200 meters long.
Size and Dimension
Small and Slim profile of only 40x40x7mm which can easily fit into most wall switch boxes (flush or surface mount).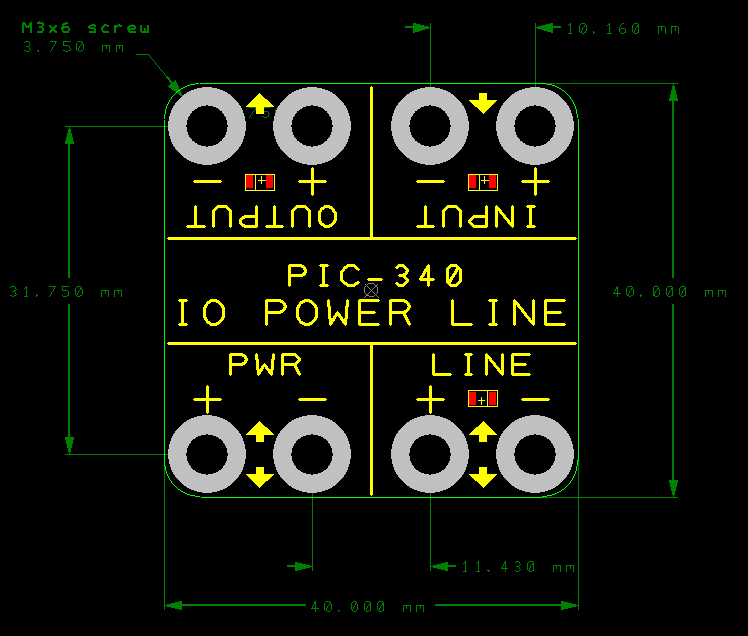 How to purchase?
You can email to buy PIC-340 IO Power Line.
or Contact us for further information.
Custom design a communication over DC power line system that suits for your industries application. Designing your very own transceiver multiplexer to reduce your wiring from many to using a single pair of wires.