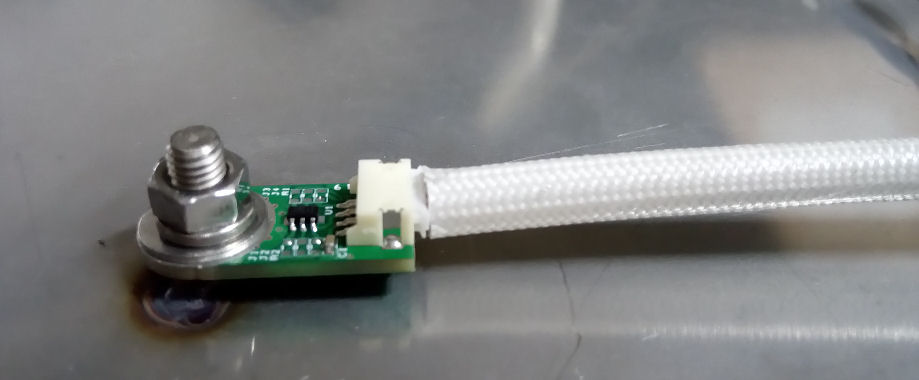 This digital temperature sensor allows for easy mounting on a heating surface via an M5 stud screw and nut.
Heat compound paste can be applied to the back of the sensor for better heat conductivity.
Provides a 12 bits temperature reading from -55°C to 125°C with a resolution down to 0.0625°C.
Digital connection and does not requires any additional analog electronic circuits
Digital Temperature Sensor Features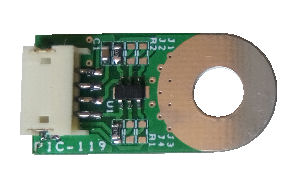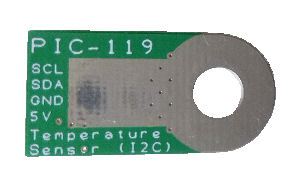 Precision digital reading through I2C.
Small, and easy to mount with M5 screw and nut.
4 wire connection.
Thermo surface (aluminum) at the back of the sensor for heat conductivity.
Temperature range from -55°C to 125°C.
12 bits temperature read out.
Resolution down to 0.0625°C.
±1°C accuracy.
Temperature Sensor Size & Dimension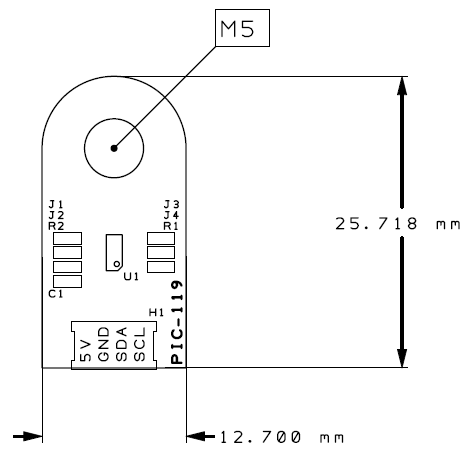 M5 Screw Nut Sensor Mounting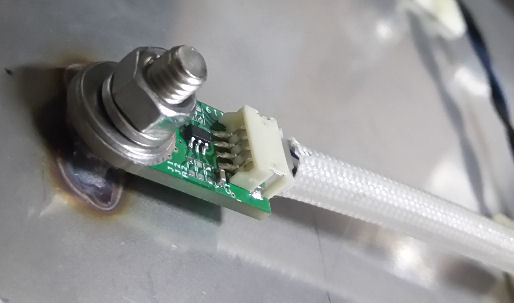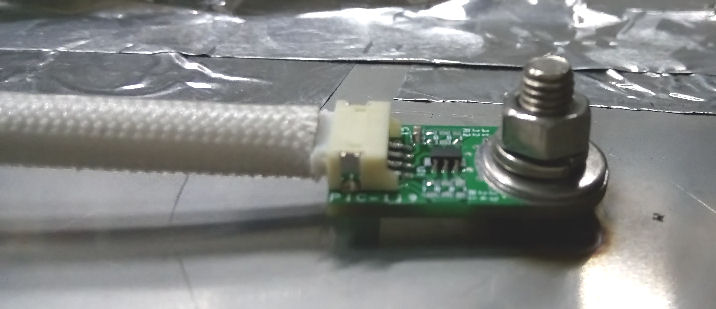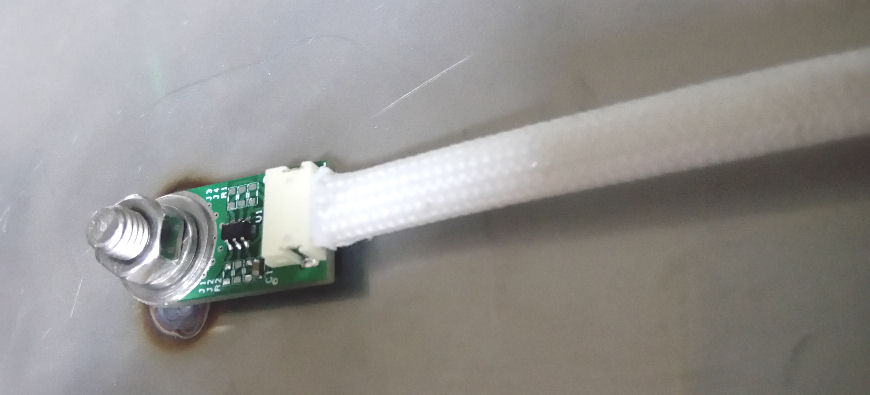 Operating Datasheet
This PIC-119 digital temperature is base on the temperature IC chip TMP100 from Texas Instruments.
Click here for the technical details.
Note: Please note that the default I2C address for this sensor is 0x4F (with address pins ADD1 = floating, ADD0 = floating). For any other address, you can solder jumper J1, J2, J3, J4. Check out the datasheet for the 8 select-able I2C addresses.

Connector Part Number for PIC-119
The connector use for PIC-119 I2C temperature sensor is
JST ZH series connector. 4 pos connector.
Housing part number:
ZHR-4
Crimping pins part number:
SZH-002T-P0.5 (for wire size AWG 28 to 26), or
SZH-003T-P0.5 (for wire size AWG 32 to 28)

Pinout:
Pin 1 – 5V
Pin 2 – Gnd
Pin 3 – SDA
Pin 4 – SCL
Buy Digital Temperature Sensor


Contact PIC-CONTROL to order your digital temperature sensor.