Product by Sunshade Trellis System Pte. Ltd. (Singapore)
Visit website: https://sunshadetrellis.wixsite.com/home
Installed Examples of Trellis Roof Shade System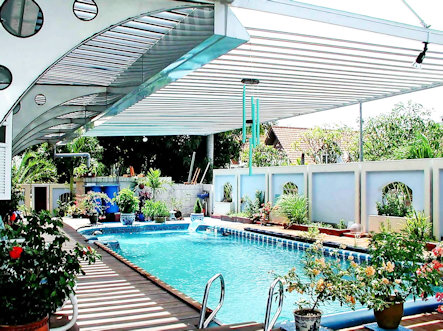 Trellis roof system provides shades for your outdoor pool during a sunny day as well as raining days.
When the weather is good, the trellis can be open up to allow for shine and breeze through the open area.
Enjoy your pool with comfort.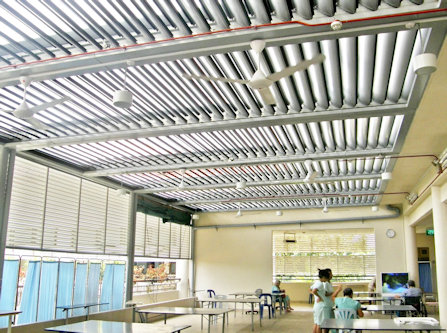 The trellis roof can also be installed for indoor/outdoor balcony to create a spacious cool and relax area.
Feel the outdoor air breeze without too much hot and sunny sun shine. Nice natural lighting and cool open space.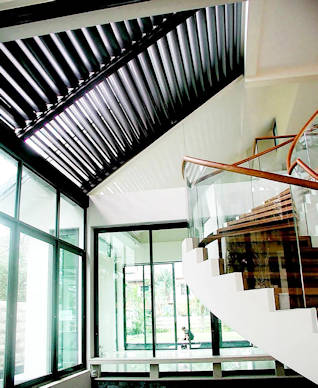 This is an indoor treillis roof canopy structure installation for a corridor inside the house.
Allows outside natural light and air breeze to enter into the house.
Makes the house cooler, brighter while using less energy.
The rain sensing mode will automatically close up the trellis to ensure that your indoor environment is keep dry and clean.
Trellis Roof Controller Board
This is the main controller board for the trellis automated roofing system.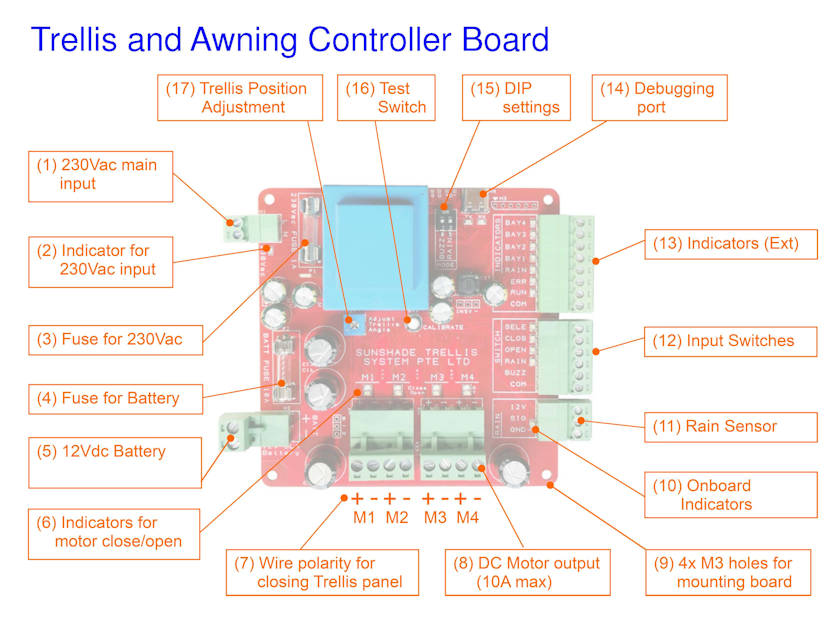 Trellis Controller Board Dimension
The board size is about 99 x 99 x 36mm.
Propose M3 mounting hole position is 91.5 x 91.5mm.
(mounting hole size is 3.2mm)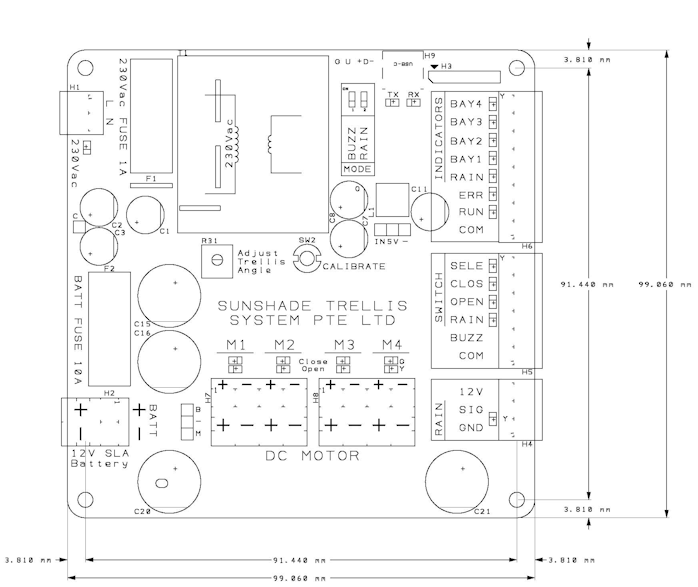 System Connection Wiring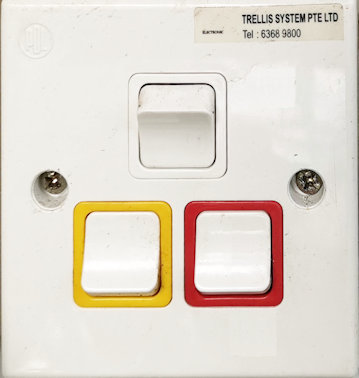 Operating Instruction
not available yet.
Deployed Site Installation
This is a installation for a single bay Trellis controller.
The board requires a 12Vdc Seal Lead Acid battery to function and for powering up the motor. Battery as small as 12Vdc 1.2Ahr battery can be use.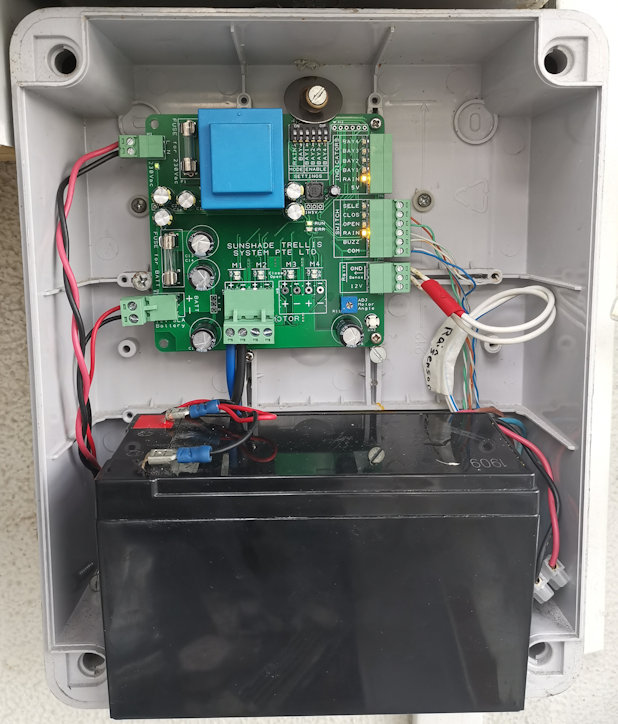 Contact Us for further details.
This system is designed and sold by Sunshade Trellis System Pte. Ltd.
Contact them at +65 6368 9800 (office phone), sunshadetrellis@outlook.com (email)
Click here to visit their website at https://sunshadetrellis.wixsite.com/home
Also check out other automated awning retractable roof shade system.