Case Sizes and Price List
These are rugged water resistance cases with protective foam inside.
Light Weight Series Storage Box
These are lightweight (non rugged), thin storage case, non-water resistance storage box case.
Not suitable for outdoor, or transportation purpose.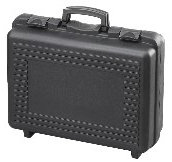 Click here to check out these affordable light weight storage boxes.
Soft Case Series
These are soft case series (ZIP cover) with protection foam inside.
Suitable for protection against scratches, and withstand light knocks.
Click here to check out the softcase series. Comes with plunk foam inside.
Buy DIY Cube Foam Sheet
Pluckable foam only product part no.
Check out these 2 links if you want to buy the sponge foam without any storage case.
Please take note:
Please take note that the size dimension indicated is approximate +/- 3mm.
Please note that there is GST charges on top of the price presented.
Price listed is subjected to changes.
Please email us to check the stock and availability.
Lead time is about 7 to 10 working days.
There will be additional charges for delivery.
Payment has to be made in advance.
There is no cancellation or refund once order is confirmed.
Only available in Singapore
Note: Price is recently adjusted for inflation on the 25th May 2022.
More hard case brands alternative to Pelican Case.
If there is other smaller or bigger sizes that you want, you can contact us for special size order.
Click to check out this page for more a list of other alternative hard case brands similar to Pelican Case.
For reference of various Pelican Case size (in mm), you can click here to check out this page.
HC001 3774763

HC002 3774764

HC003 3611650

HC004 4364434

HC005 4364439

HC006 3774719

HC007 4364438

HC010 4364436

HC011 3774711

HC012 3774713

HC013 3774715

HC014 3611661

HC015 3638627

HC016 3774710

HC017 4364441

HC020 4364435

HC021 3611665

HC022 3611662

HC023 4364441

HC024 4364433

HC030 3611663

HC031 4364430

HC032 3611664

HC033 4132656