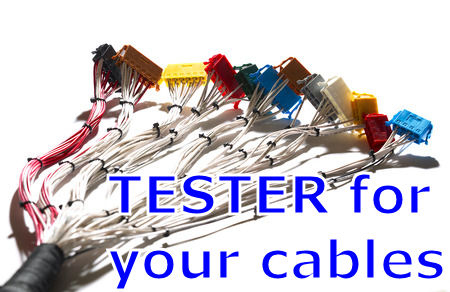 Affordable Cable Tester
Click here to check for a simple comparison table of cable tester equipment.
Very affordable and productive connectivity test for your assembled wired.
Ability to learn from a good cable connection sample in a few seconds.
Test your production cable in a second.
Pass/Fail test feedback with Buzzer sound & LED indicators.
64 test connections (cascade to expand for more test connections)
Portable size and light in weight.
USB 5V powered (can be powered up by power bank too).
Stand-alone tester.
Connection report display available via the USB port.
Tester for any types of cable's connector.
Interface available to trigger external equipment/devices.
Safe, Simple and Easy to use.
At a very affordable cost.
Operating Power: USB 5V
Size:  130mm x 65mm x 35mm
Weight: 400g
Also available from PIC-CONTROL. Click here.
KT210 Cable Tester (Low Cost)
Stand-alone (no need a computer attached)
Self-learning of a good cable connection.
Test result report
Different languages to choose from
Test up to 512, expandable up to 2048 connection points.
Low voltage test 12Vdc 10mA
Continuity test, short circuit test and component testing.
Microsoft® network interface
USB 2.0 interfaces
2 GB storage for test programs and results data (expandable)
Remote maintenance via network.
Interfaces to control external apparatus such as cutter, marker etc.
1000RX Cable Tester (Low Cost)
Fast and easy testing
128 test points expandable to 256 points.
Detects open, short circuit, or miswiring with resistance as low as 0.1 ohms.
Design for high volume testing.
Display for the operator (2 lines x 16 characters)
Step-by-step assembly instructions.
Allows connection to a computer for admin configuration and test data report.
Wire identification probe.
Test at 5.5Vdc
Resistance threshold from 0.1ohm to 5Mohm.
Test report print out.
Power required: 115Vac/230Vac
Size:  270mm x 170mm x 50mm
Weight: 1900g
uTestem
Hardware self test
Connector lock test
Detection test
Open circuit test
Short circuit test
Resistance threshold setting
128 test points expandable to 256 points.
Display for the operator (4 lines x 40 characters)
Buzzer
Interface to external equipment/devices
Power required: 115Vac/230Vac
Size:  300mm x 100mm x 125mm
Weight: 2500g
PAL1570 PC Cable-Check Cable Tester
Suitable for cable/connectors normally used on a computer PC.
Identify open, short, and wrong wiring connection
RJ45, RJ11, RJ12, RG58/59 BNC
DB09, DB15 DB25 male/female connectors
DH15 (VGA) male/female connectors
USB type A, B and mini plug
1394 Firewire
MD04 (SVHS / MD06 (PS/2 Keyboard or Mouse) jacks
CN36 female connector
Operates from 9V battery
Size:  280mm x 169mm x 46mm
Weight: 7700g
PC Cable Tester
Model No.: 258991A (USB, 1394, SATA)
Tester for commonly used cables on a computer.
Test cable connectivity, open/short/crossed/mis-wiring/continuity.
Test for cross cable.
Connectors: TX: DB25 M/F, DB9 M/F, HDB 15/M, RJ-45/F, RX: Centronics 36/F, DB25 M/F, DB9 M/F, HD15/F, DB15F, RJ-45/F
Operates from 9V battery or 9Vdc power jack
Size:  250mm x 130mm x 35mm
Weight: 400g
Multi Function Cable Tester Pro
Portable
Quick and Easy to use
Check for open/short/cross/mis-wiring and continuity problem.
Support 18 types of cables
USB connection for up to 100 test results.
Driver software available for download.
Screen display.
Connectors: IDC40, IDC34, DVI29, HDB15M/F, DB9M/F, COAX, BNC, RJ11, RJ45, 1394-6P, 1394-4P, SATA, USB(A/B), HDMI, RCA
Operates from 9Vdc power
CT-16 Cable Tester

Perfect for testing cables of all kinds and wire harness assemblies.
Programmable logic to detect open short and cross connection.
IDC connectors (suitable for general cable testing)
IDC adaptors kits add-on for your own cable's connector type.
Pass/Fail indicators
Interface to external devices
Portable compact and light weight.
Operates from 9V battery
High-End Cable Tester
8740N Cable Harness Tester
Cable Eye M2U Full Cable Tester
UT8080 Series
Benair B857 Connection Tester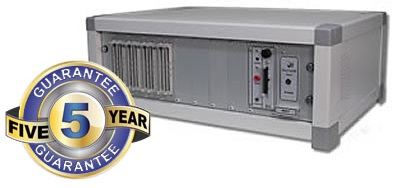 NX Hipot Test System
High Voltage Cable Tester
CableEye HVX
Cable Tester Equipment Comparison
Cable Tester Catagory
Affordable
 
 
 
 
High-end
 


CT-16




258991A




Lindy




KT210



Features
 
 
 
 
 
 
Cheap (price as of May-2019)
√√


≈USD210

√
USD395
√√√


≈USD120-150

√


≈USD430

√
X
Easy to operate
√√√
√
√
√
 
X
Easy to setup
√√
√
√√√
√
 
X
Low power
USB (5V)

9V batt

9V batt

9V power

 
X
Portable (small in size)
√√
√
√
√
 
X
Fast testing
√
√
√
√
 
√
Test more than 100 connections
need to cascade
X
X
 
 
√
Can generate Test Report
√
 
 
 
 
√
Insulation Test (high voltage)
X
X
X
X
 
√
Conductivity Test (high current)
X
X
X
X
 
√
Interface to external devices
√
 
 
 
 
√
Suitable for any cable/connectors
√
√
X
√
 
√
 
 
 
 
 
 
 
 
 
 
 
 
 
 
Customised Your Own Cable Tester
PIC-CONTROL can help you design and custom made a cable tester for your production needs.
A dedicated test can be designed onto the tester.
Basic connectivity check for the connection to the correct pin on the connectors.
Ohm test or resistivity test for your wires and connectors.
High voltage test, to ensure the wires are properly insulated.
High-speed data or RF test to ensure signal integrity quality of your assembled cable.
Other Relevant Products